9 October, 2015
PALAK SASIVE/ SPINACH RAITHA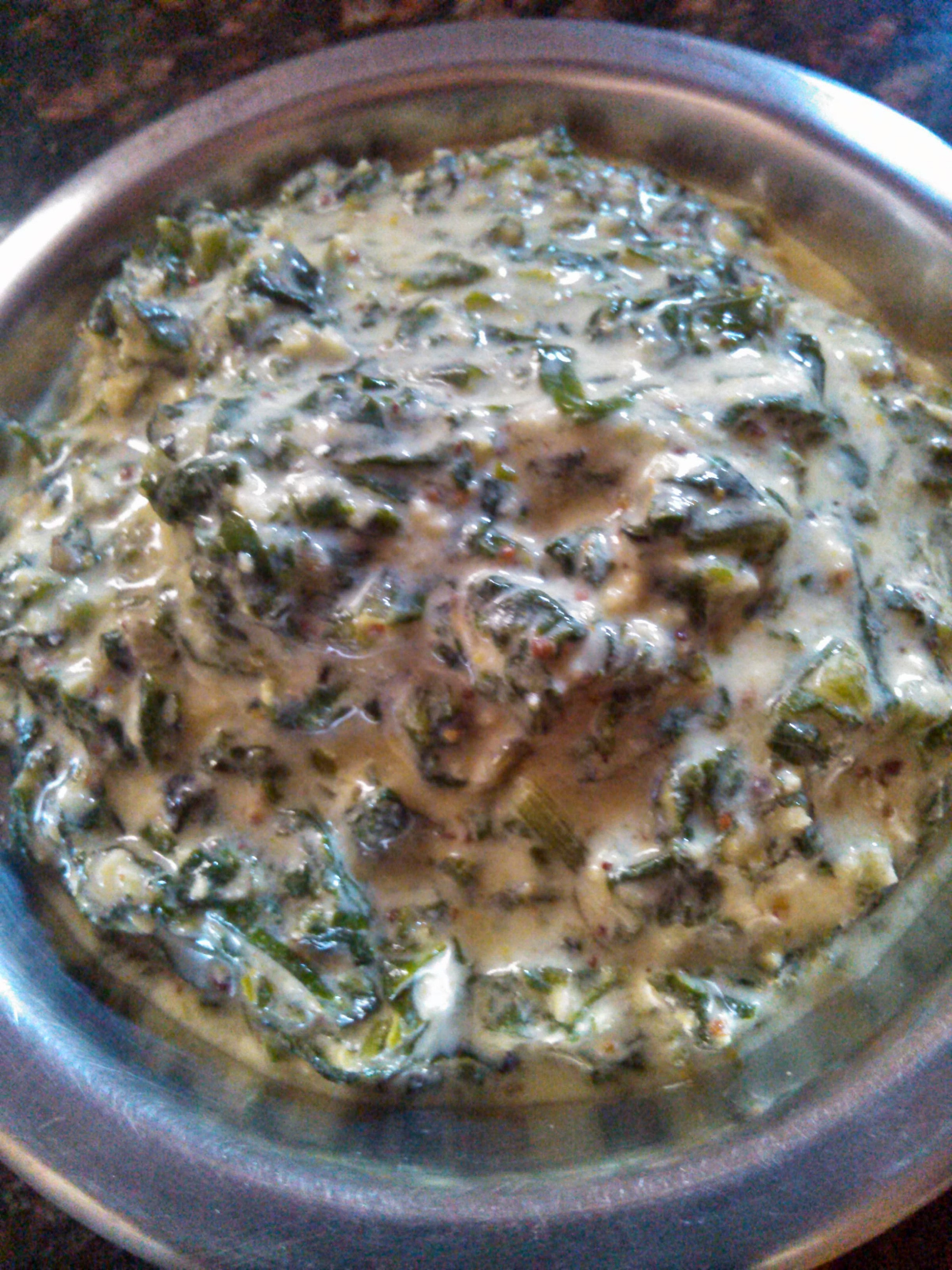 Posted in :
KADI-PAKODI / MAJJIGE HULI / RAITA / MOSARU SAASIVE
on
by :
Divya Suresh
Mustard seed is called as "sasive" in Kannada. Ground mustard seeds tastes different. In this  dish mustard seed is the key ingredient. It is actually an accompaniment eaten with Huli anna (sambar rice), saaru anna (rasam rice) etc . But it can be eaten directly mixed with white rice, tastes awesome.
         Ingredients:
Palak/spinach chopped – 1 cup
Grated fresh coconut – 11/2 tbsp
Mustard seeds – 1 tsp
Green chilli/red chilli – 1 big or 2 small
Thick curds – 1/2 to 1 cup
 salt as required
         PROCEDURE:
Cook chopped palak in 11/2 tbsp of water for 5 minutes & let it cool completely
Grind together coconut, chilli, mustard seeds & salt with 1 or 2 tbsp of water
Combine combine Palak & ground paste well
Add curds …mix well and serve.