10 October, 2015
SAARINA PUDI/RASAM POWDER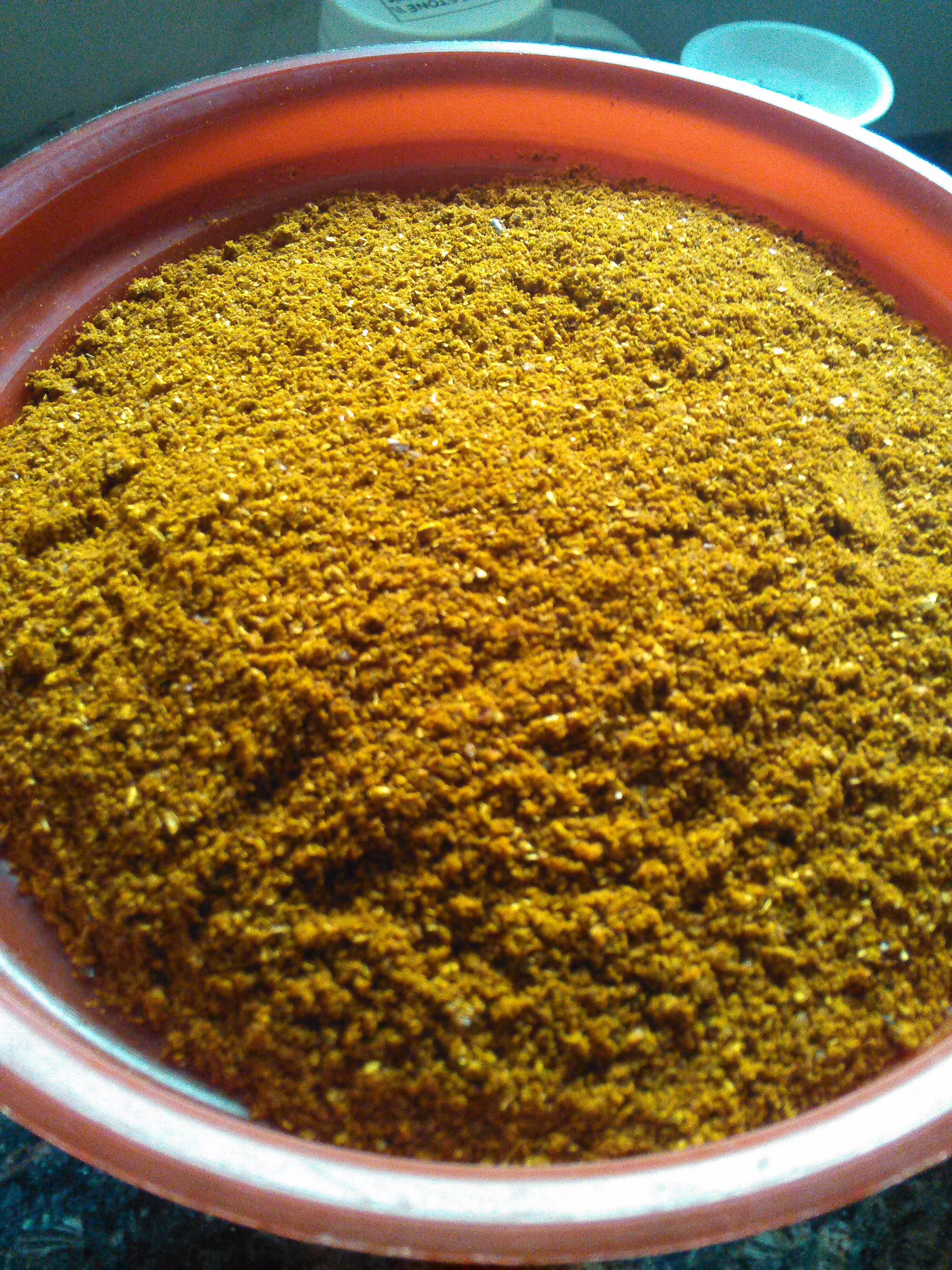 Posted in :
PUDIGALU/HOME MADE SPICE POWDER/MASALA POWDER/KARNATAKA (BENGALURU) STYLE
on
by :
Divya Suresh
Tags:
SAARU PUDI
Saaru (rasam) is prepared only with lentils. No vegetables are used. Sometimes saaru is prepared using pulses. Unlike Huli (sambar) it is of very thin consistency and less spicy. Now a days I use small quantity of chopped vegetables in saaru also. It is good for cough & cold also. Saaru can be served as soup as well.
You may also like to check  ⇒    Palyada Pudi , Gojjina pudi/tangy curry masala powder , authentic chutney powder , Huruli chutney powder , curry leaves chutney powder , black sesame chutney powder , kharabath powder , Bisibelebath powder , menthyada hittu , Huli Pudi/Sambar Powder
      Ingredients:
Coriander seeds – 1 ½ cups
Cumin seeds – ¼ cup
Fenugreek seeds – 1 tbsp
Mustard seeds – 1 tsp
Black pepper corn – 1 – 11/2 tbsp
Red chilli – Byadigi – 100 gms , Guntur – 50 gms
Asafoetida – 1/3 tsp
Curry leaves – 2 fist full
 Turmeric – 1 tbsp
     PROCEDURE:
 Roast all the above ingredients one by one on a medium flame
use few drops of oil while roasting red chillies
Let it cool for a while…. Then powder it
Store in a air tight container.