10 October, 2015
VANGIBATH POWDER / PALYADA PUDI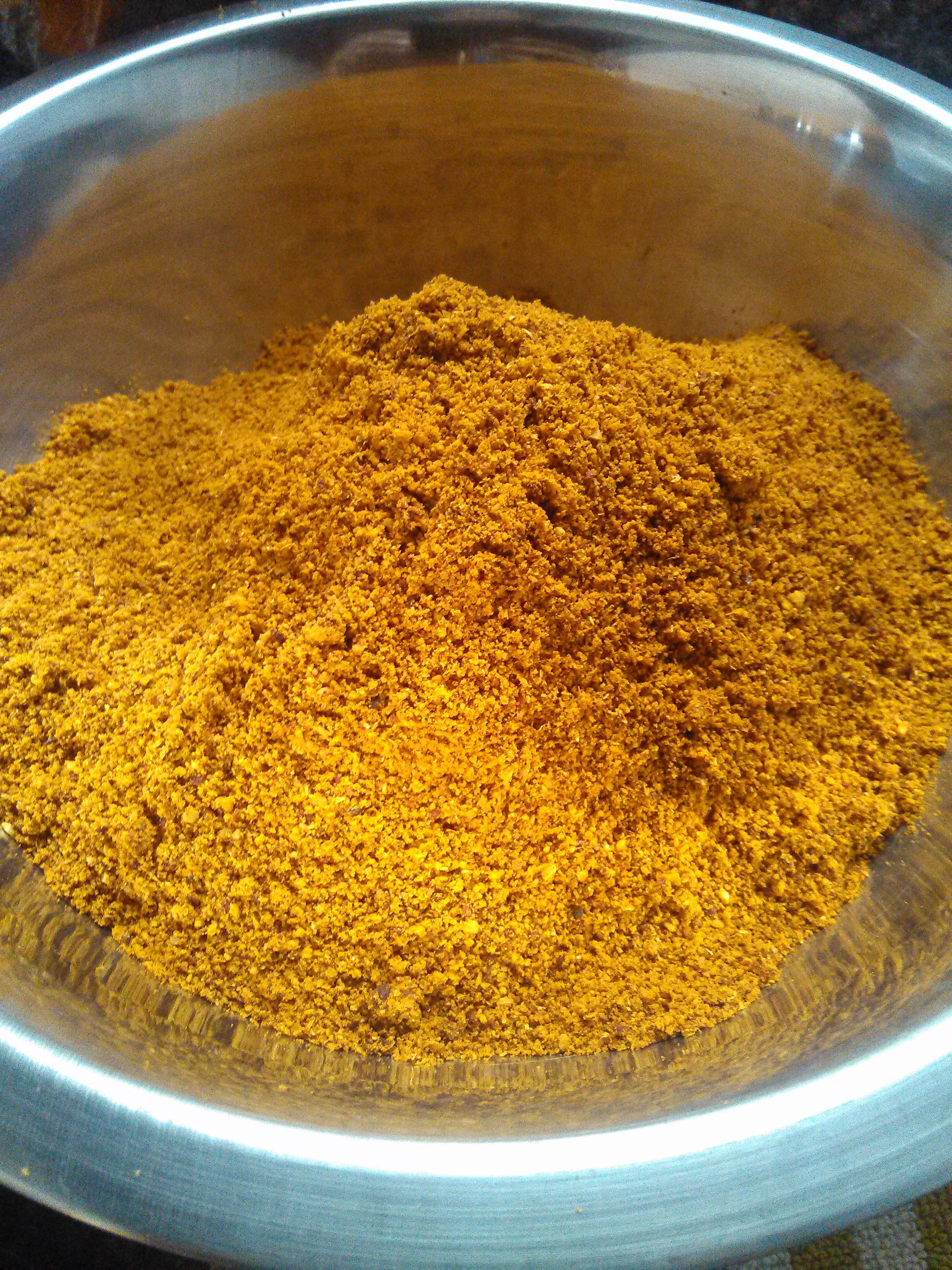 Posted in :
PUDIGALU/HOME MADE SPICE POWDER/MASALA POWDER/KARNATAKA (BENGALURU) STYLE
on
by :
Divya Suresh
Tags:
PALYADA PUDI
This is a particular type of masala powder which is used to prepare masala vegetable rice. Basically it is called as vangi bath powder, which is used to make (Vangi bath) Brinjal rice. But now a days this same masala powder is used to prepare rice bath using any type of vegetable or combinations of vegetables. We ( people of south India) make this spice powder in large quantity and store it for few months… say for 3 to 6 months, so that we can use it instantly.  A small quantity (say… about 1/2 tbsp for 1 cup of semolina) of this same masala powder can be added to Upma as well
You may also like to check   ⇒     saaru/rasam powder , Gojjina pudi/tangy curry masala powder , authentic chutney powder , Huruli chutney powder , curry leaves chutney powder , black sesame chutney powder , kharabath powder , Bisibelebath powder , menthyada hittu , Huli Pudi/Sambar Powder
         Ingredients:
Coriander seeds – 1&1/2 cups
Bengal gram – 1&1/4 cups
Black gram lentil/Urad dal – 3/4 cup
Grated dry coconut – 1 cup
Red chilli – Byadigi – 150 gms, Guntur – 50 gms
Curry leaves – 1&1/2  fist full
Cinnamon – 3 inches stick
Cloves – 6 – 8 no.,
Green Cardamom – 2 nos.,
Asafoetida – 1/4  tsp
Turmeric – 1 tbsp
      PROCEDURE:
Roast all the above ingredients one by one on a medium flame
use few drops of oil while roasting red chillies, cinnamon and cloves
Let it cool for some time, then Powder it coarsely like fine sooji texture
Store it in a air tight container.
      Measurement in smaller quantity of ingredients :
     For making Vangi bath Powder :
Coriander seeds – 2 tbsp
Bengal gram – 1&1/2 tbsp
Black gram/urad dal – 1 tbsp
Grated dry coconut – 2 tbsp
Red chilli – 6 nos., for colour & 2 to 4 nos., for spiciness
Curry leaves – few
Cinnamon – 1/2 " piece
Cloves – 3 nos.,
Green cardamom – 1 small
Asafoetida – 2 to 3 pinches
Turmeric Powder – 1/4 tsp
   PROCEDURE :   Dry roast all the ingredients and grind into smooth powder