18 November, 2015
ANJOORA / ANJEER / FIGS CHUTNEY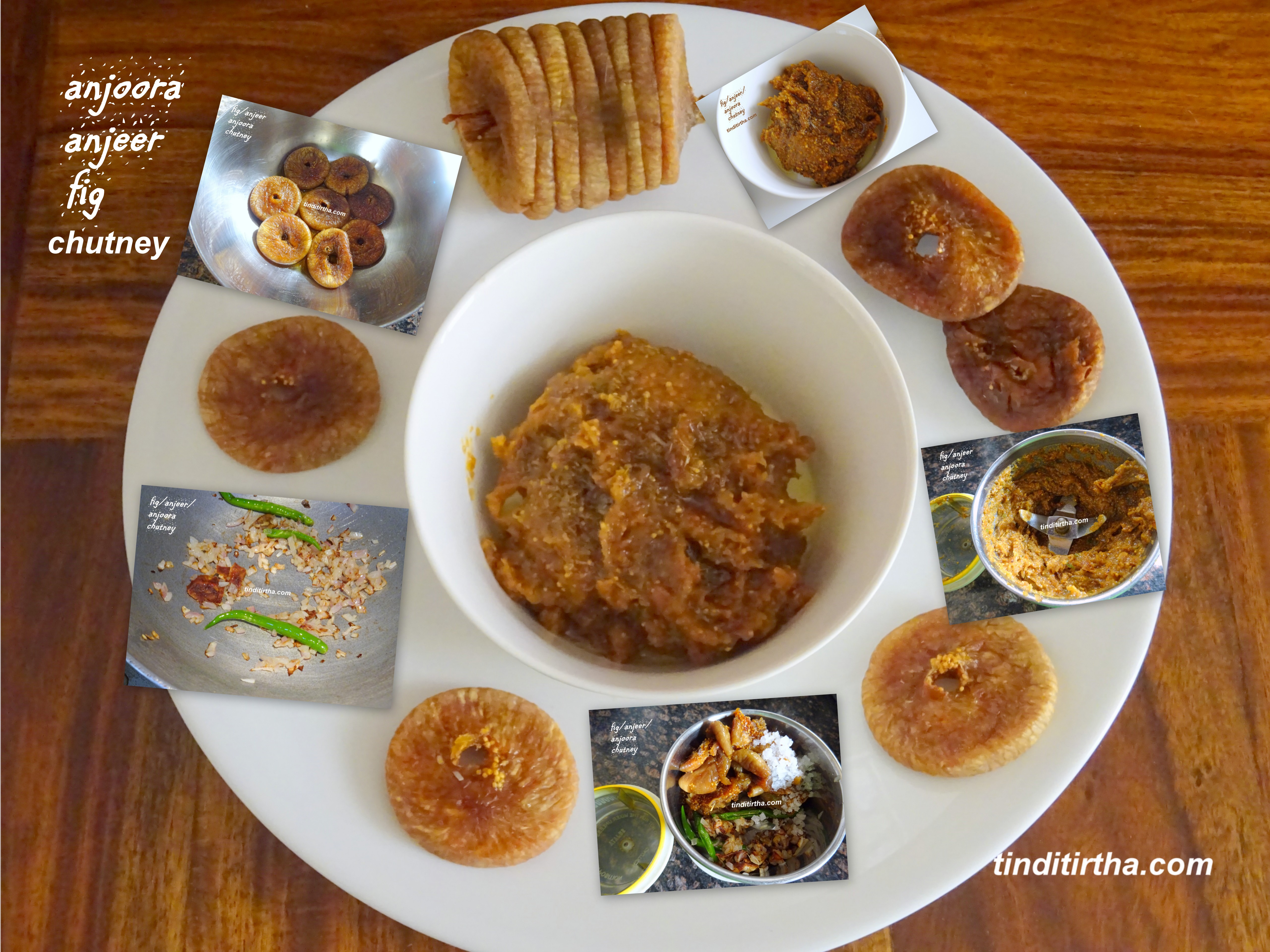 Posted in :
CHUTNEY
on
by :
Divya Suresh
Tags:
FIG/ANJOORA
Figs are a nutrient – dense fruit that can be used to make jam or add them to ice cream or baked goods. Fresh figs aren't always available year – round, but dried figs are relatively easy to find. Based on traditional use and not on scientific evidence figs provide many health benefits. Figs contain a type of antioxidant called phenols, which may lower your risk for heart disease and cancer by preventing cell damage by dangerous free radicals. Fiber lowers your risk for high cholesterol, heart disease and constipation.
The fiber in figs may also help you lose weight since it makes figs more filling, helping you eat fewer calories. According to the Academy of Nutrition and Dietetics, Dried figs have more fiber per serving than any other fruit.
We all at home like this chutney, which is sweet, tangy, spicy and can be served with Chapati, Dosay, Poori etc, we can spread it on toasted bread bread and also taste best when eaten with hot rice. It is a diabetic friendly chutney as well. Below the recipe explained in detail with step wise pics.
You may also like to check   ⇒    authentic kaayi chutney (with rice) , fresh coconut chutney (for Idly,dosa,rotti),  raw mango chutney , nellikayi mosaru chutney , menthya soppu chutney , nellikayi-pudina chutney , nellikayi-kottambari chutney , bettada nellikayi chutney , Guava chutney , hagalakayi chutney , mango-sprouted methi chutney , mint/Pudina chutney , almond/badami chutney , winter carrot chutney , carrot chutney , kadalebele chutney , Anjoora/anjeer chutney , sweet & green chutney
 Ingredients :  
Figs (dried) – 8 nos.,
Ghee – 1/2 tsp + 1/2 tsp
Cumin powder – 1/2 tsp
Onion (chopped) – 1/4 cup
Green chilli – 2 – 4 nos.,
Tamarind – a small piece
salt to taste
PROCEDURE :
Soak figs for minimum one hour in 1/4 cup of water, after soaking it becomes ⇓ like this
Heat 1/2 tsp ghee in a pan and chopped onion and fry till soft and light brown
Add green chilli, tamarind … fry for a while, remove from the fire, cool and put it in a mixie jar
Also add soaked figs and salt
Grind everything to a fine paste
Heat remaining 1/2 tsp of ghee, add in cumin powder when it splutter remove from the fire and pour it on the ground chutney & serve