18 November, 2015
SEMOLINA GREEN GRAM RED LENTIL ADAI DOSAY/DOSA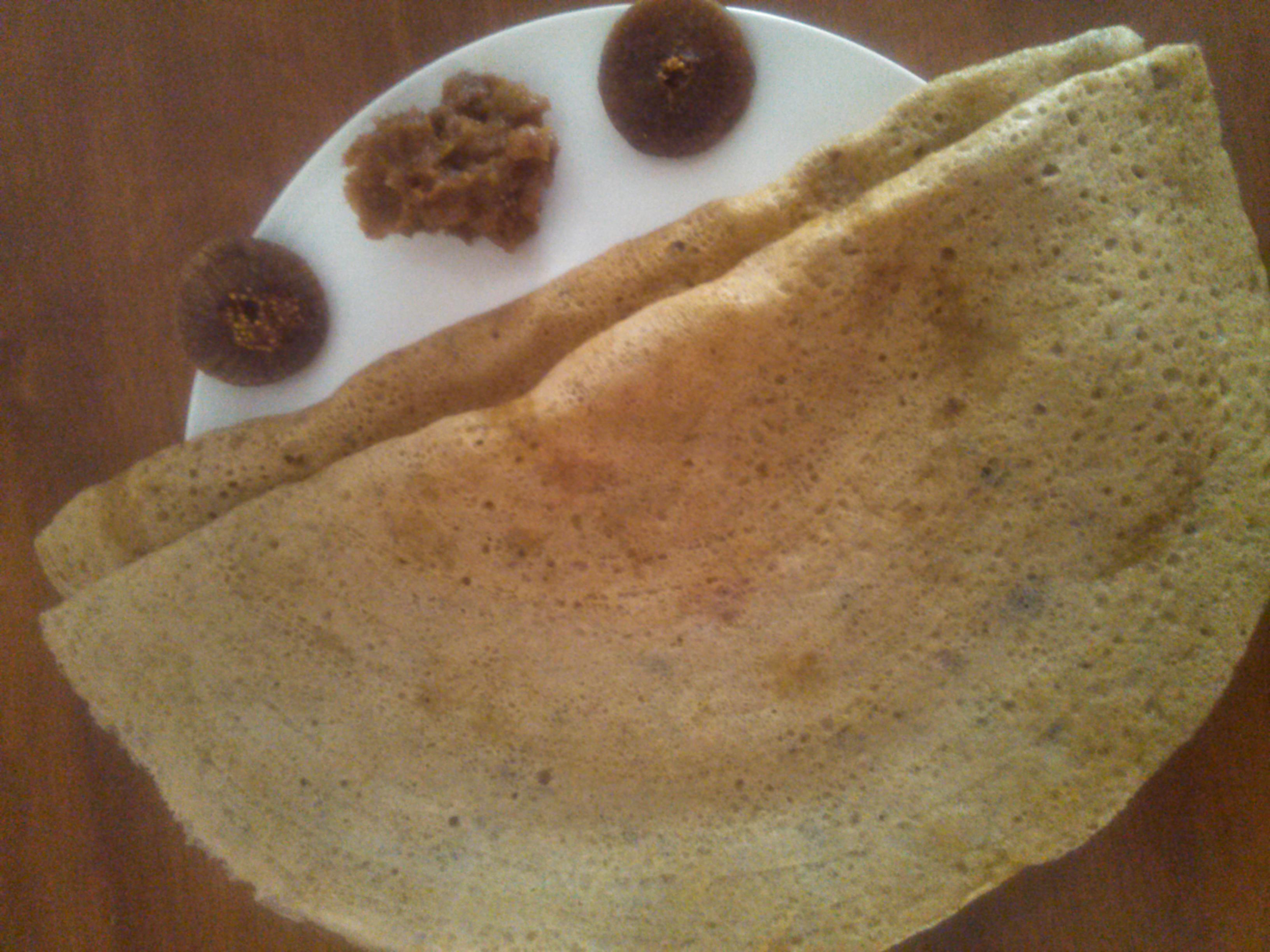 Posted in :
BREAKFAST RECIPES
,
DIABETIC FRIENDLY RECIPES
on
by :
Divya Suresh
One of the South Indian, easy and quick to make instant dosay/dosa recipe. Traditionally this preparation calls for more amount of rice, but however Here… I have replaced rice with semolina/sooji/rave. No change in taste by avoiding rice, its equally tasty and actually more healthy recipe , which one can enjoy it often without worrying about rising blood sugar levels. Over all its a low calorie – diabetic friendly breakfast.
        INGREDIENTS :
Semolina – 6 tbsp
Red lentil/ Masoor dal – 6 tbsp
Green gram – 6 tbsp
Black lentil/ Urad dal -1&1/2 tbsp
Green chilli – 2 nos.,
Red chilli – 2 nos.,
Asafoetida/ Hing – 1/4 tsp
Ginger paste – 1/2 tsp
Curry leaves – 10 – 15
Salt to taste
         PROCEDURE:
Soak red lentil, black lentil & green gram together for 1 hour
Combine all the other ingredients with the soaked dals and grind to a fine paste
Heat the tawa pour the dosay/dosa batter and spread
Smear 1/4 tsp oil and cook both the sides
Serve with chutney
Best served with Anjoora/ Fig chutney or any vegetable chutney
NOTE: One can use any vegetable of their choice , but then the calorie varies.