19 November, 2015
APPLE CAKE ( LOW CALORIE )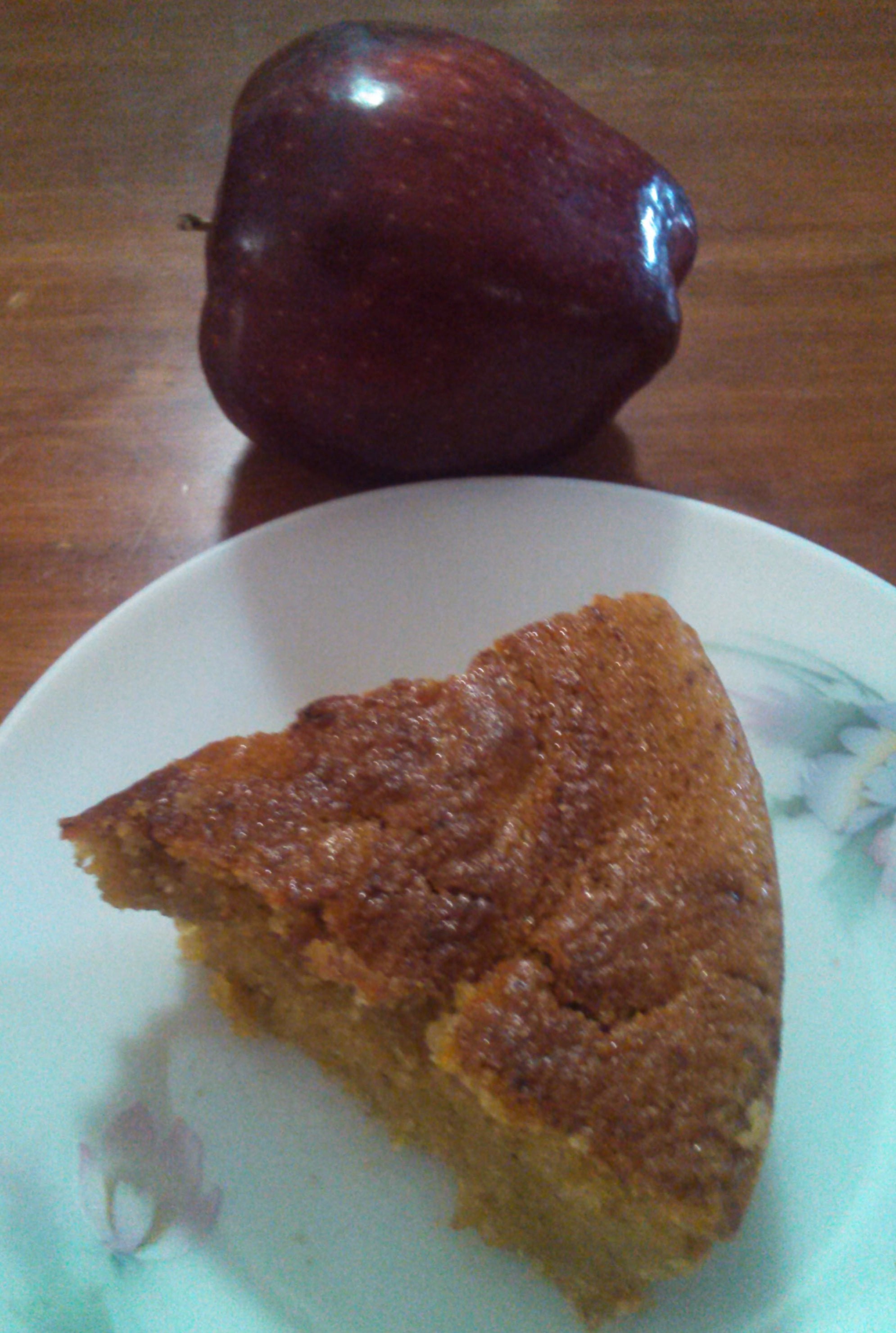 Posted in :
CAKE/COOKIES
on
by :
Divya Suresh
Generally cakes are considered as high calorie food. But here in this method, I have used wheat flour also with maida. The quantity of butter & sugar is also less. The apple ( of less sweet ) & double toned milk (cream less) definitely enhances the taste but it won't add to high calorie.
So when compared to 1 piece of regular cake, this cake is very less in calories.
It came out very nicely without any hassle and its the yummiest !!
        Ingredients:
Wheat flour – 1 cup
Maida/all purpose flour – 1 cup
Baking Powder – 1&1/2 tsp
Soda bicarbonate – 1/2 tsp ( I used ENO (regular) fruit salt – 1tsp )
Cinnamon powder – 1/4 tsp
Powdered sugar – 1 cup
Butter – 150 gms
Apple Puree (sweet less ) – 1&1/2 cup
Double toned milk (without cream) – 1 cup
        PROCEDURE:
Grease and dust 1 kg capacity baking tin and keep aside
Pre-heat the oven at 200 degree celsius
Sieve together flours, baking powder, soda bicarbonate ( if you are using ), Cinnamon powder and sugar
Put  the milk, apple puree and melted butter in a mixie jar and run it for 1 or 2 minutes to get it properly mixed
Slowly add this liquid into the sieved flours mixture and beat softly without forming lumps
If you find the batter very thick , you can add little more double toned milk
If you are using ENO salt add it now and mix well
Transfer the batter into the greased tin
Bake at 200 degree celsius for 30 – 40 minutes or the tester comes out clean.