23 November, 2015
BEETROOT PALYA / SOOKHA SUBJI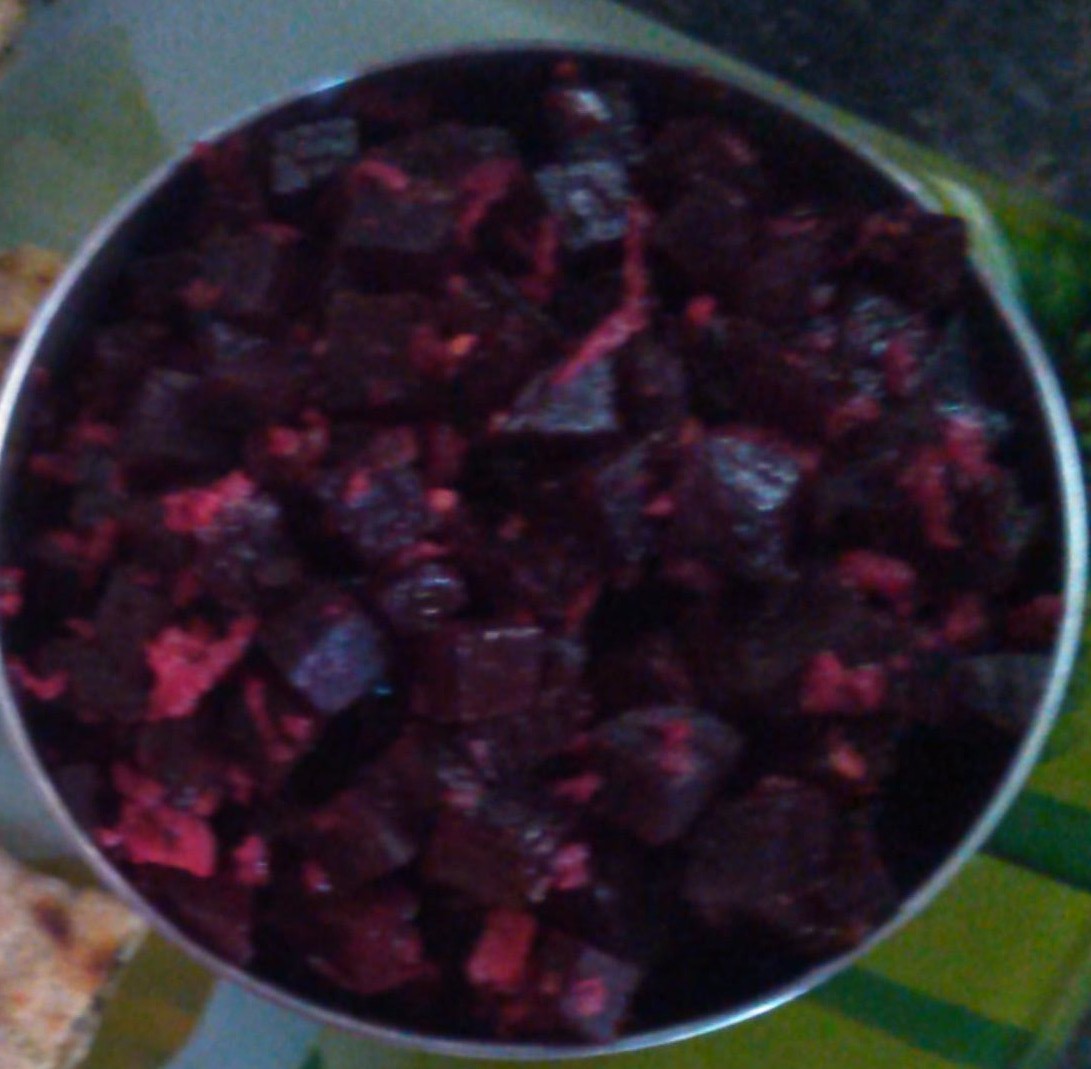 Posted in :
PALYA / SOOKHA SUBJI / USLI / SALAD
on
by :
Divya Suresh
Beetroot provide many health benefits. Eating beetroot help lower & increase blood flow, anemia, indigestion, constipationand many many more health benefits. Beetroot greens strengthens our immune system. Also said that beetroot juice can improve athletic performance. Beetroot contains a lot of Iron and Iron helps in the formation of haemoglutinin, the part of the blood that helps transport oxygen and nutrients to various parts of the body.We can include Beetroot in our food in the form salad. Here is a type of subji made using beetroot.
        Ingredients:
Beetroot (chopped) – 1 cup
oil – 1/2 tsp
Mustard seeds – 1/4 tsp
curry leaves – 1/2 tsp
Red chilli flakes – 1/4 tsp
Grated fresh coconut – 1 &1/2 tbsp
salt to taste
         PROCEDURE:
Cook chopped beetroot till soft
Heat oil add mustard seeds, curry leaves and cooked beetroot
fry for a minute or two
Add chilli flakes and salt, mix properly
Finally add coconut and combine everything well
Serve with rice, roti, poori, paratha, chapati, rotti etc.