24 November, 2015
MADDURU WADAY / SOOJI WADA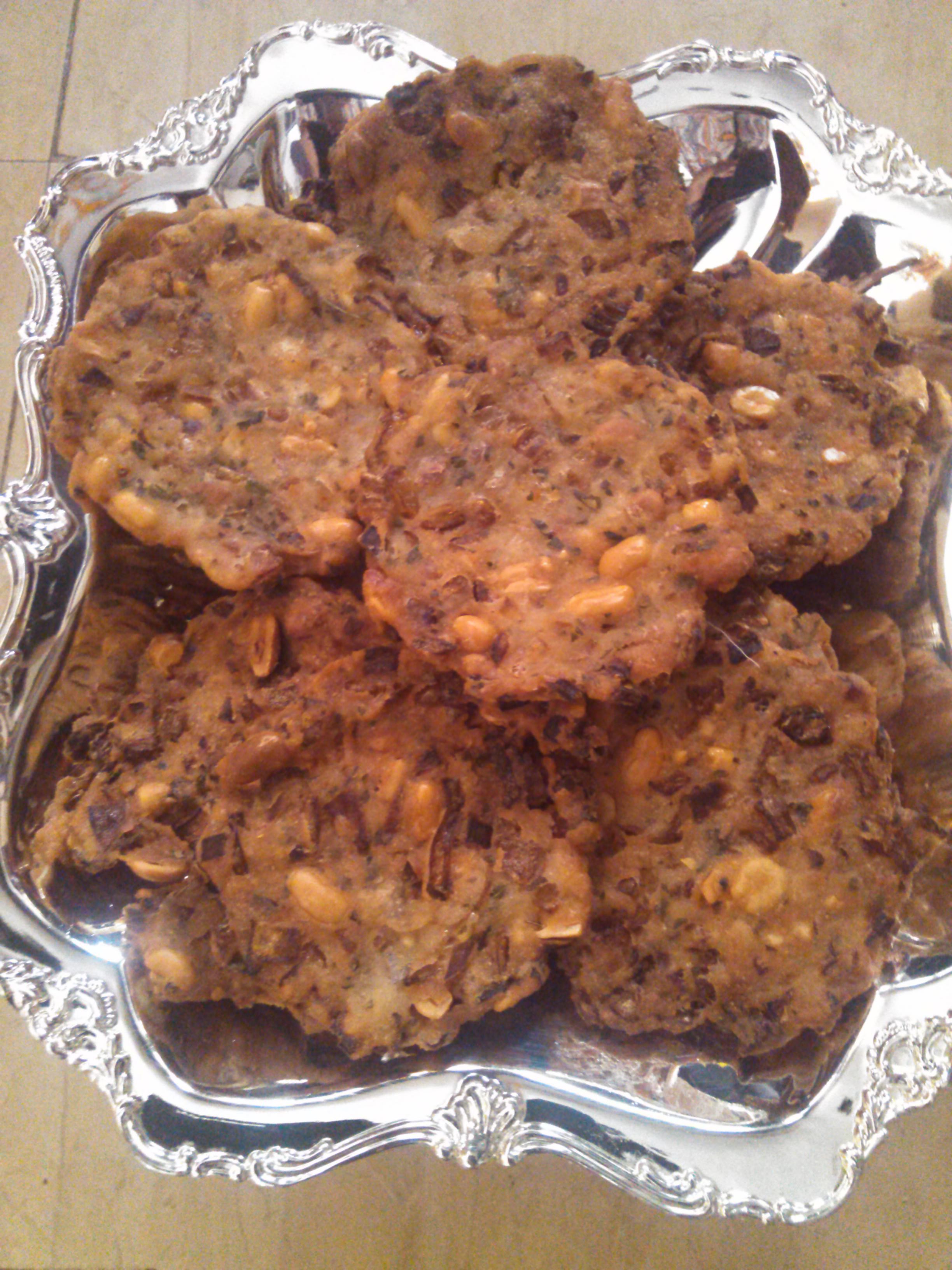 Posted in :
SNACKS / BAKED / DEEP FRIED / STEAMED
on
by :
Divya Suresh
Madduru is a place near Mysore. Its a special dish from that place. Its a crispy, crunchy tea time snack we can say. It can also be eaten at any time of the day.
         Ingredients:
Semolina – 1 cup
Rice flour – 1/2 cup
Maida – 2 tbsp
Ghee – 1/2 tbsp
Chopped onion – 1/2 cup
Green chilli – 2 – 4
Curry leaves – few
Salt to taste
Oil for deep frying
        PROCEDURE:
Combine everything together well and keep aside for 10 minutes
Knead the dough by sprinkling water in small portions
Knead well
Make lemon sized balls from the dough
Flatten the ball on greased sheet or leaf
It shout not be too thick or thin
Deep fry till golden/ brown.