27 December, 2015
VERMICELLI / SHAVIGE UTTAPA / SEMIYA UTTAPAM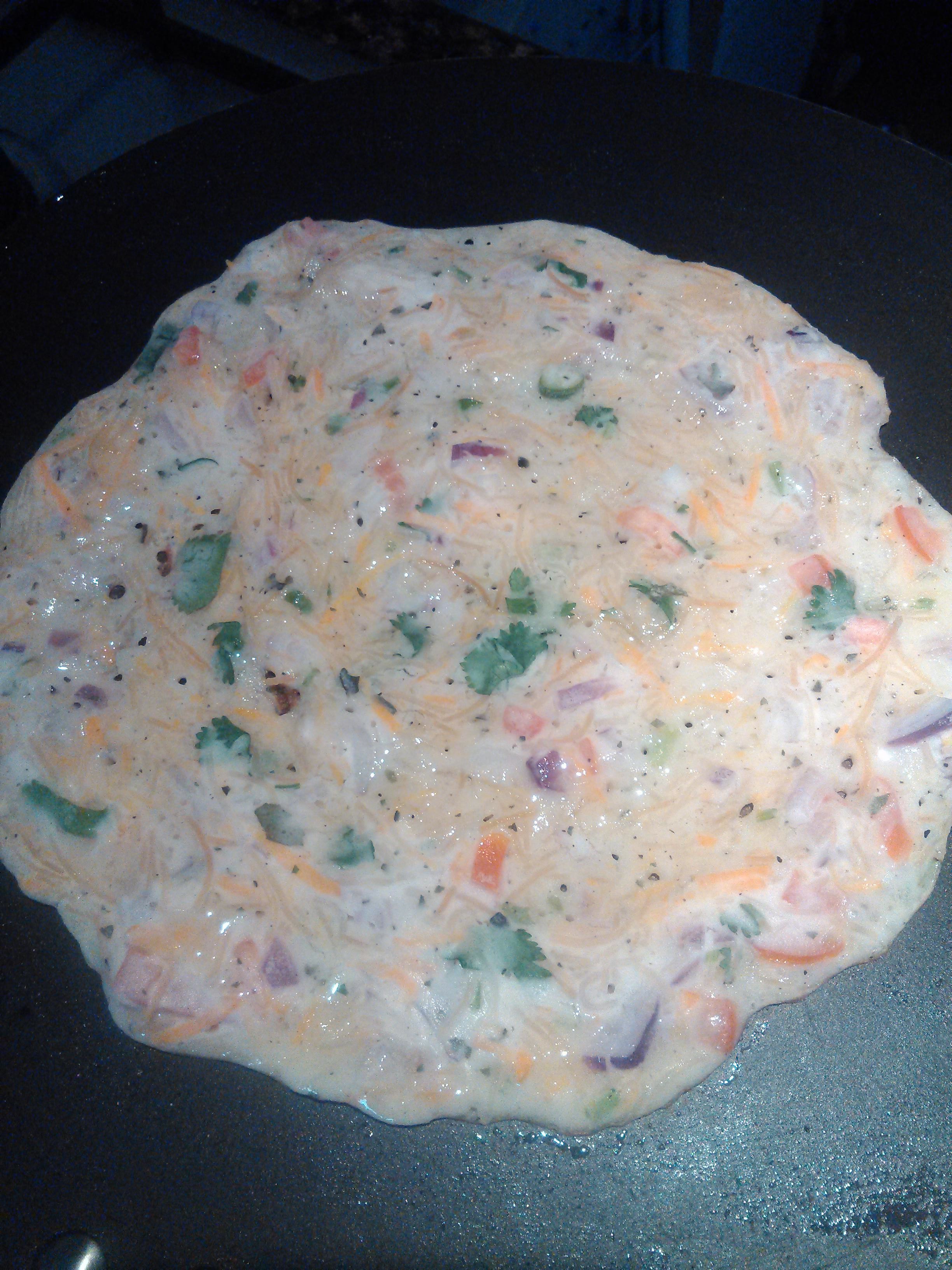 Posted in :
BREAKFAST RECIPES
on
by :
Divya Suresh
Its an instant Utthapam which doesn't need any fermentation process. And its appropriate to prepare during winter due to this reason. Even though it is instant, no compromise in taste, colour etc. Till now I used to make semiya/shavige Idly and also have posted the recipe of the same in my blog , now its semiya/shavige dosa/utthapam. Its a filling breakfast. It can be served with any chutneys. The other method is you can soak rice and lentil for few hours, then grind  and ferment the batter then add roasted semiya and rest follow the same procedure. There you can skip adding curd or you can add little less quantity of it.
        Ingredients:
Semiya/Shavige – 1 cup (roasted or raw)
Rice flour- 1 cup
Black gram flour (Urad dal / uddina bele) – 1/2 cup
Curd – 1 cup
Green chilli – 2 nos.,
Onion – 1/2 cup
Tomato – 1/2 cup
Carrot – 1/2 cup
Pepper powder – 1/4 tsp
Curry leaves – 2 tbsp
Coriander leaves – 2 tbsp
Salt to taste
Water as needed
oil to roast utthapam
         PROCEDURE:
Chop onion, tomato, green chilli, curry leaves & coriander leaves
Grate the carrot
Mix everything with 1 to 1&1/2 cup of water and keep covered for 3 hours
After 3 hours check for the consistency, add more water if needed
Heat the tawa and make utthapam smearing oil on it
Cook on both the sides and serve with any type of chutney
NOTE: If you are using black gram ( urad dal, uddina bele) then soak it for 1 to 1&1/2 hour, then grind it finely and add it with remaining ingredients.