7 January, 2016
BLACK SESAME SEEDS CHUTNEY POWDER / KARI YELLU CHUTNEY PUDI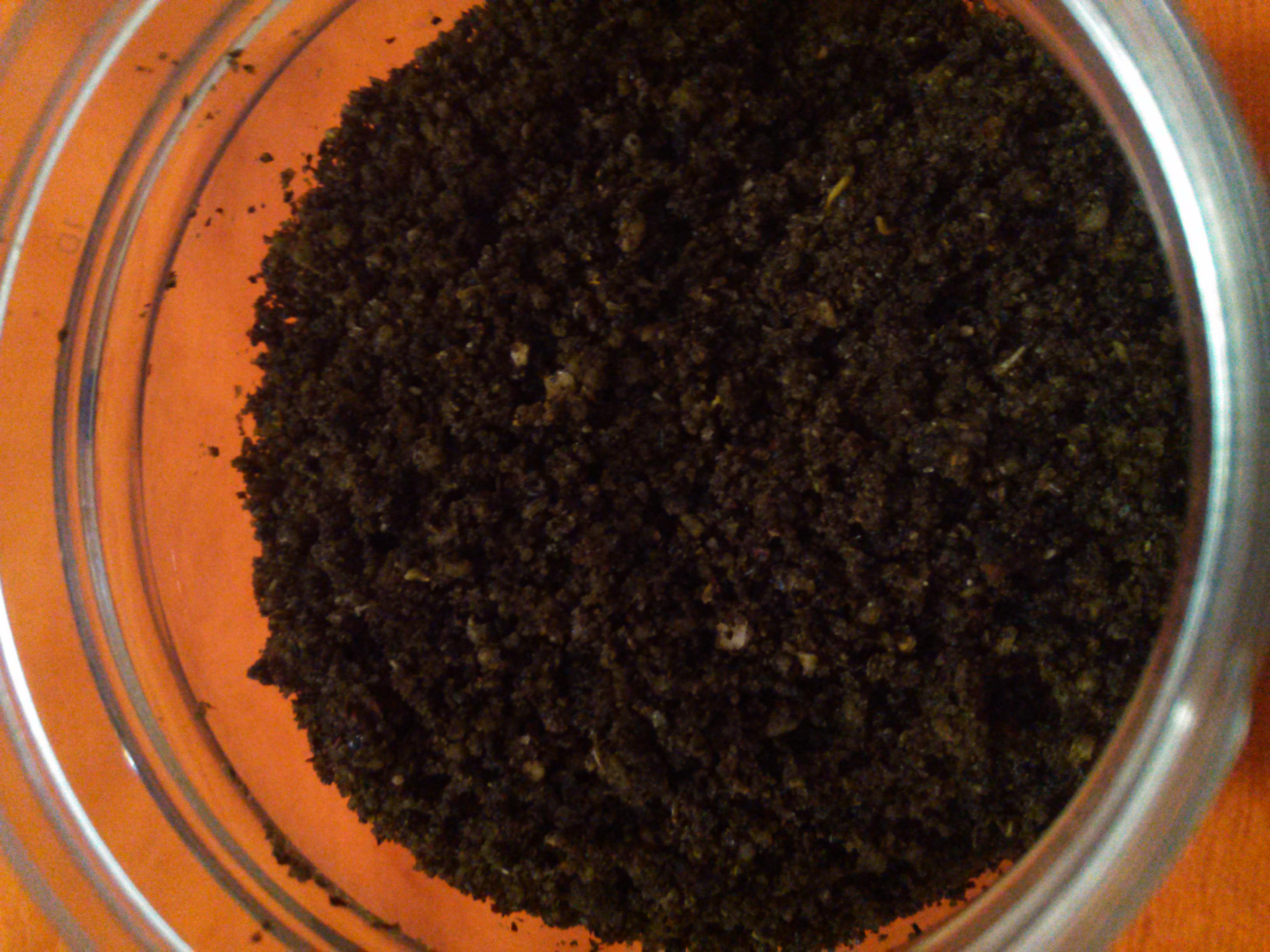 Posted in :
PUDIGALU/HOME MADE SPICE POWDER/MASALA POWDER/KARNATAKA (BENGALURU) STYLE
on
by :
Divya Suresh
Tags:
YELLINA CHUTNEY PUDI
Sesame ……. one of the oil seeds, Popularly known as " Til " in Hindi , " Yellu " in Kannada, are one of the oldest condiment known to us. They are nutty and fragrant. Sesame seeds are a combination of Vitamins & Minerals making it a healthiest food. It has lot of protein, which is very good for the growing children. It is highly beneficial for the people with diabetes, bad cholesterol, heart problems, cancer etc. To some extent it is helpful in rectification of damaged DNA. Here I'm providing the recipe for black sesame seeds chutney powder, which is very good for health, if eaten one spoon everyday.
You may also like to check          Palyada Pudi , Gojjina pudi/tangy curry masala powder , authentic chutney powder , Huruli chutney powder , curry leaves chutney powder , saarina pudi  , kharabath powder , Bisibelebath powder , menthyada hittu , Huli Pudi/Sambar Powder
        Ingredients:
Black sesame seeds – 1/2 cup
Red chilli – 4 to 6
Tamarind – 1 inch piece
Grated dry coconut – 1/2 cup
Dates paste / powder – 1 tbsp
Salt – to taste ( I have used rock salt )
         PROCEDURE:
Dry roast sesame seeds till nice roasted aroma comes
Dry roast red chillies and coconut
Powder together red chillies, tamarind, coconut, dates powder/paste,and salt once
Then add sesame seeds also into it and powder it again everything together
Store in a air tight container
It can be consumed with roti, dosay, chapati and mainly with rice