12 January, 2016
CHOCOLATE DOSA / DOSAY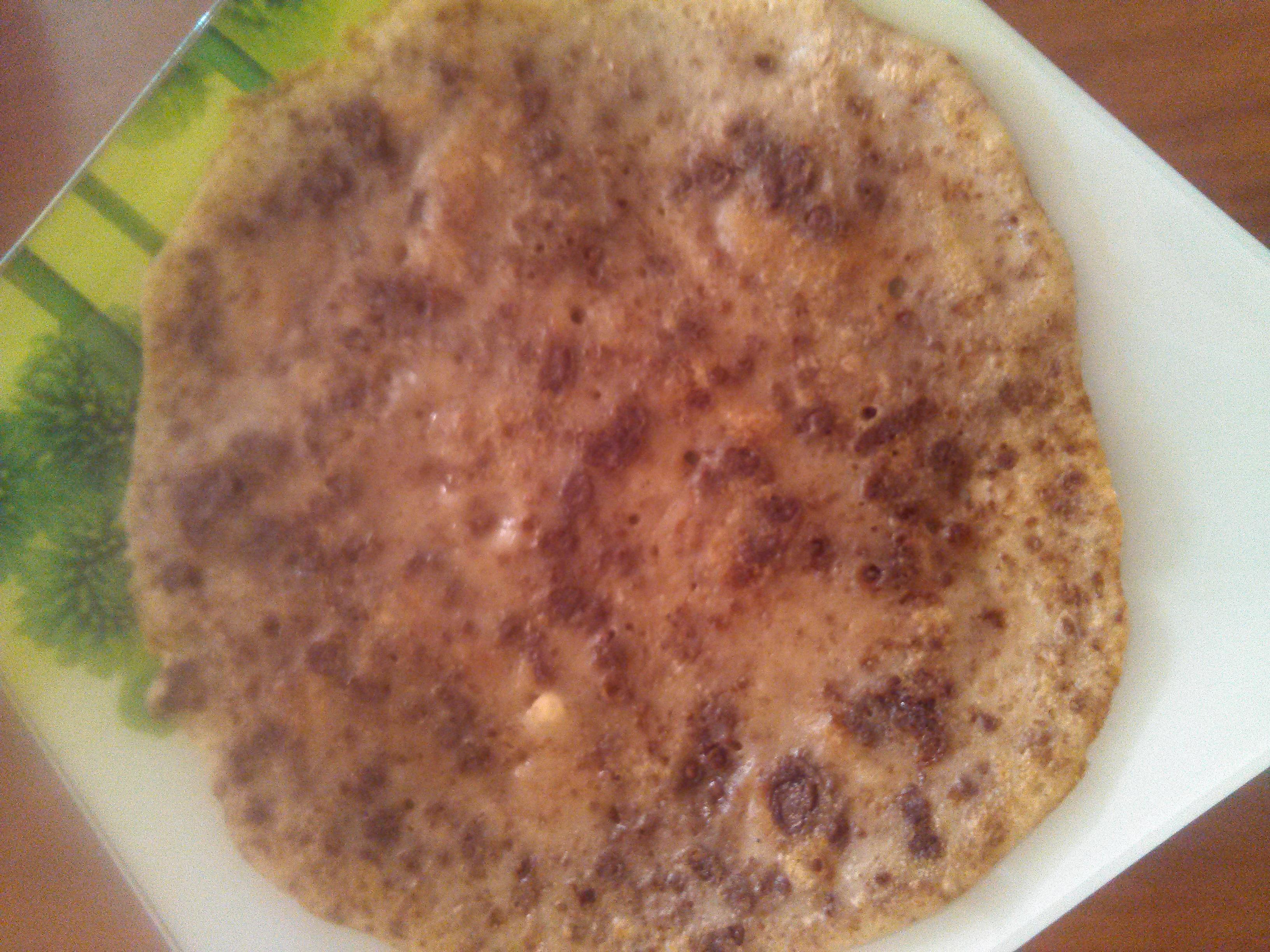 Posted in :
BREAKFAST RECIPES
on
by :
Divya Suresh
The name itself says … Its kids friendly recipe. Its an instant one , with less ingredients and less effort. Its yummy , can be prepared regularly. This recipe was saved in one of my old books. Its a filling breakfast or evening snack. This is definitely children's favourite dish.
        Ingredients:
Milk – 1 cup
Maida/ All purpose flour – 3/4 cup
Sugar – 1 tbsp
Cardamom powder – 2 or 3 pinches
Salt – 1 pinch
Chocolate Grated – 2 nos., ( Cadbury dairy milk – 34 gms each)
Ghee for roasting the dosa/dosay
         PROCEDURE:
Mix the milk and the flour without any lumps
Add salt , sugar and cardamom powder, stir well and keep covered for one hour
Add grated chocolate
Heat the tawa, pour a ladle full of batter, spread evenly, smear ghee on it
Cook both the sides
Take out when done and serve
NOTE : One can sprinkle grated paneer also on dosa/dosay .