17 February, 2016
RED CARROT / WINTER CARROT CHUTNEY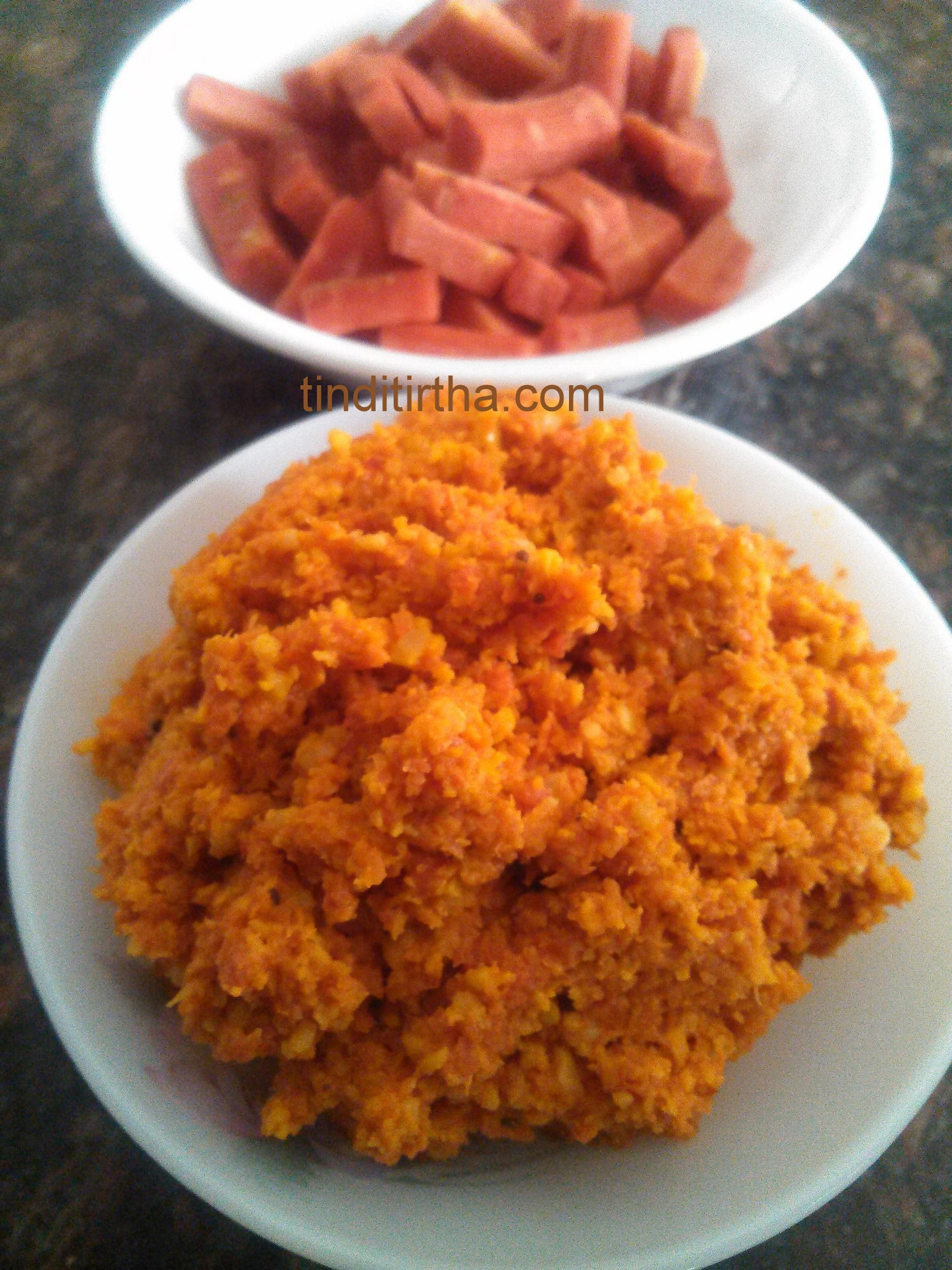 Posted in :
CHUTNEY
on
by :
Divya Suresh
I have also posted the recipe of Carrot (orange coloured one) chutney in my blog, but this time I tried making chutney with red colour carrot, It turned out delicious. The sweetness of winter carrot enhanced the taste of the chutney. Prepared it in a little different method. We even ate it with rice, it was awesome.
        Ingredients :
Red Carrot – 1 cup (chopped)
Red chilli – 4 ( I used spicy chillies)
Oil – 1/2 tsp
Mustard seeds – 1/2 tsp
Bengal gram ( chana dal) – 2 &1/2 tbsp
Urad dal – 1&1/2 tbsp
Turmeric powder – 1/2 tsp
Tamarind – 1 inch piece
Asafoetida ( hing ) – 1/2 tsp
Grated fresh coconut – 2 tbsp
Salt to taste
        PROCEDURE :
Heat oil add mustard seeds , when it splutter add all the other ingredients one by one, till soft
Let cool for sometime , then grind into a coarse paste using little water
Carrot chutney goes well with rotti, chapati, roti and Rice as well.