16 March, 2016
UDDINA HITTU / SPLIT BLACK GRAM RAITA / URAD DAL RAITA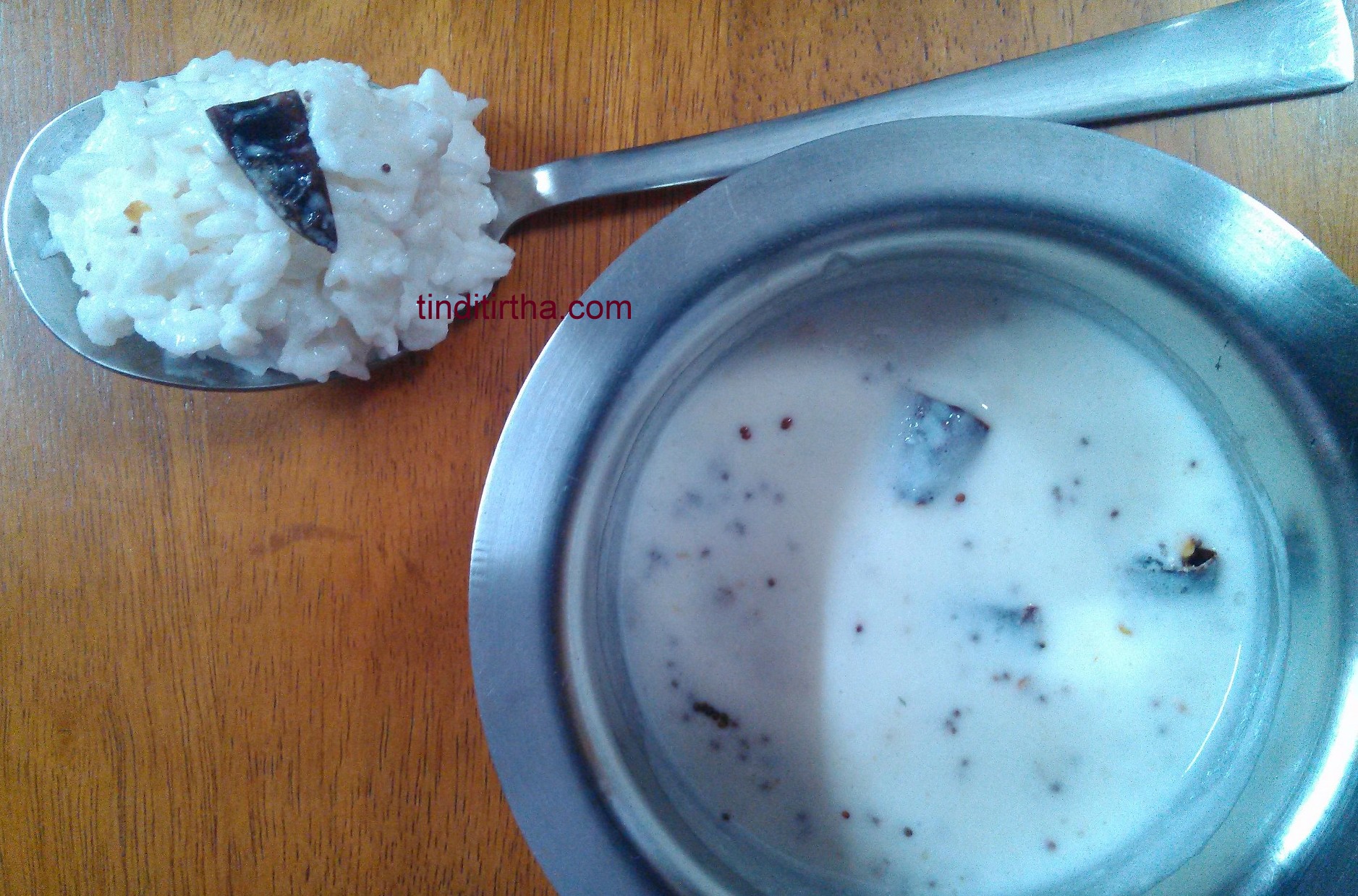 Posted in :
KADI-PAKODI / MAJJIGE HULI / RAITA / MOSARU SAASIVE
on
by :
Divya Suresh
Uddina hittu is one of the main side dishes of South India…that too South Karnataka. Its a very old practice of preparing raita with soaked and ground split black gram lentil. whenever we make Dosa or Idly, we soak little more quantity of Urad dal than required and make this raita. It is served at the beginning of the Lunch, which is to be eaten mixed with rice in a very small quantity….. ie one or two tbsp, not more than that and not on regular basis.
        Ingredients :
 Urad dal – 2&1/2 tbsp
Curd – 1/4 cup
Salt to taste
        For Tempering :
Ghee – 1/2 tsp
Mustard seeds – 1/4 tsp
Whole red chilli – 1 chilli cut into pieces
        PROCEDURE :
Soak urad dal for one hour and grind into a fine paste
Add curd , salt and mix well
Prepare tempering and add it to the raita and serve.