4 May, 2016
BITTERGUARD / KARELA / HAGALAKAYI CHUTNEY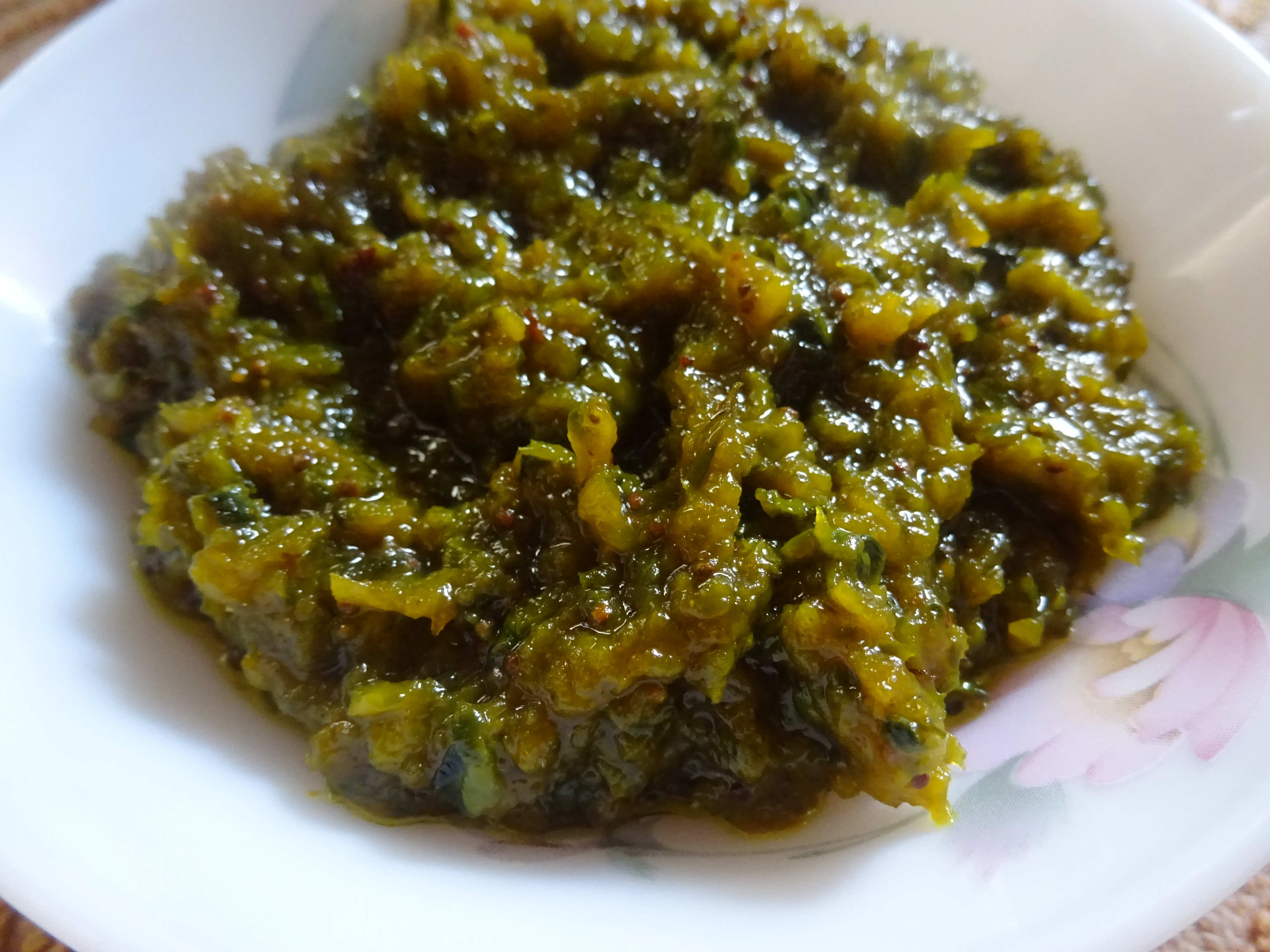 Posted in :
CHUTNEY
on
by :
Divya Suresh
During summer Raw mango chutney/tokku, karela chutney, grated raw mango, mango pickle are some of the essentials kept in my refregirator. I use grated raw mango in Huli (sambar), Saaru (rasam) instead of tamarind water on alternate days. Like wise I use grated Amla during winter on alternate days. Here I'm sharing the recipe of bitter guard chutney
        Ingredients :
Bitter guard – 2 medium sized ( approximately 1/2 cup)
Turmeric powder – 1/2 tsp
Salt as required
       Other Ingredients :
Oil – 1/2 tbsp
Mustard seeds – 1/2 tsp
Green chilli paste – 1/2 tbsp ( I used 4 nos., which were not too hot )
Tamarind water (thick) – 1 to 2 tbsp
Jaggery – 1 to 1&1/2 tbsp      
       PROCEDURE :
Wash & grate the bitter guard, mix Turmeric powder and salt, combine well and keep it aside for 15 minutes
Heat oil in a pan add mustard seeds, green chilli paste stir once and add bitter guard mixture
Saute it and add tamarind water & jaggery…. stir it occasionally and let it cook till bitter guard becomes soft and comes as whole thing
Check for the salt and it is ready to use
 NOTE : Sometimes we get Bitter guard's which are more bitter than usual, So adjust the other ingredients according to the bitterness level.