7 July, 2016
KESARI BATH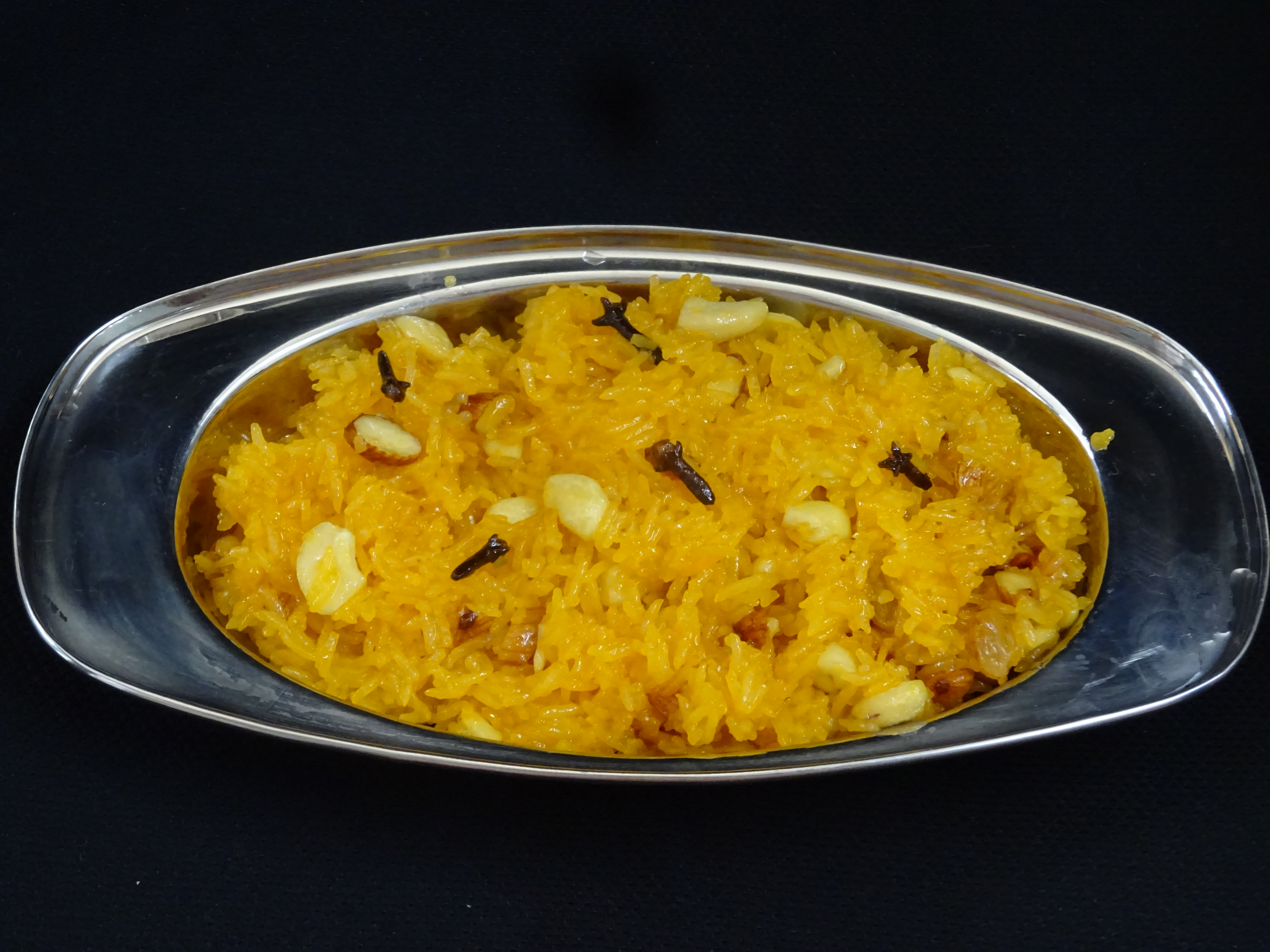 Posted in :
RICE ITEMS - PULAV / MASALA BATH / BISIBELE BATH / CHITRANNA
,
SWEETS / UNDE/LADDU / BURFI / HOLIGE/POORAN POLI / HALWA
on
by :
Divya Suresh
My Mom's favourite sweet dish….. rice kesaribath. Now my yeldest son's favourite too. It is very easy to prepare with few handy ingredients. It can be prepared with any kind of rice like sona masoori or ponni or jeera etc but becomes aromatic if prepared with Basmati rice.
        Ingredients :
Rice – 1 cup ( I have used basmati )
Water – 2 cups + 1/4 cup
Sugar – 3/4 cup ( I use 1/2 cup )
Ghee – 1&1/2 tbsp ( or according to taste )
Saffron strands – 1/4 tsp
Almonds – 2 to 3 tbsp ( chopped )
        PROCEDURE :
Soak Almonds in warm water for 10 minutes, peel the skin and chop it length wise
Soak saffron in little water ( warm )
Wash & rinse rice and cook using 2 cups of water and add saffron when the rice is almost done
Heat ghee add chopped Almonds, now add 1/4 cup water and sugar and stir till sugar dissolves
Let it boil well… then add cooked rice and keep stirring gently till it leaves the edges
Keep the flame on medium high
If you are using any other rice then you can add cardamom powder for that extra fragrance
Below is the same recipe of Kesari bath, but the difference is……
I have used sona masoori rice in place of basmati rice
I have used food color in place of saffron strands
And I have used cashews, raisins also along with almonds in this recipe