19 September, 2016
INSTANT GULKAND (ROSE PETAL JAM)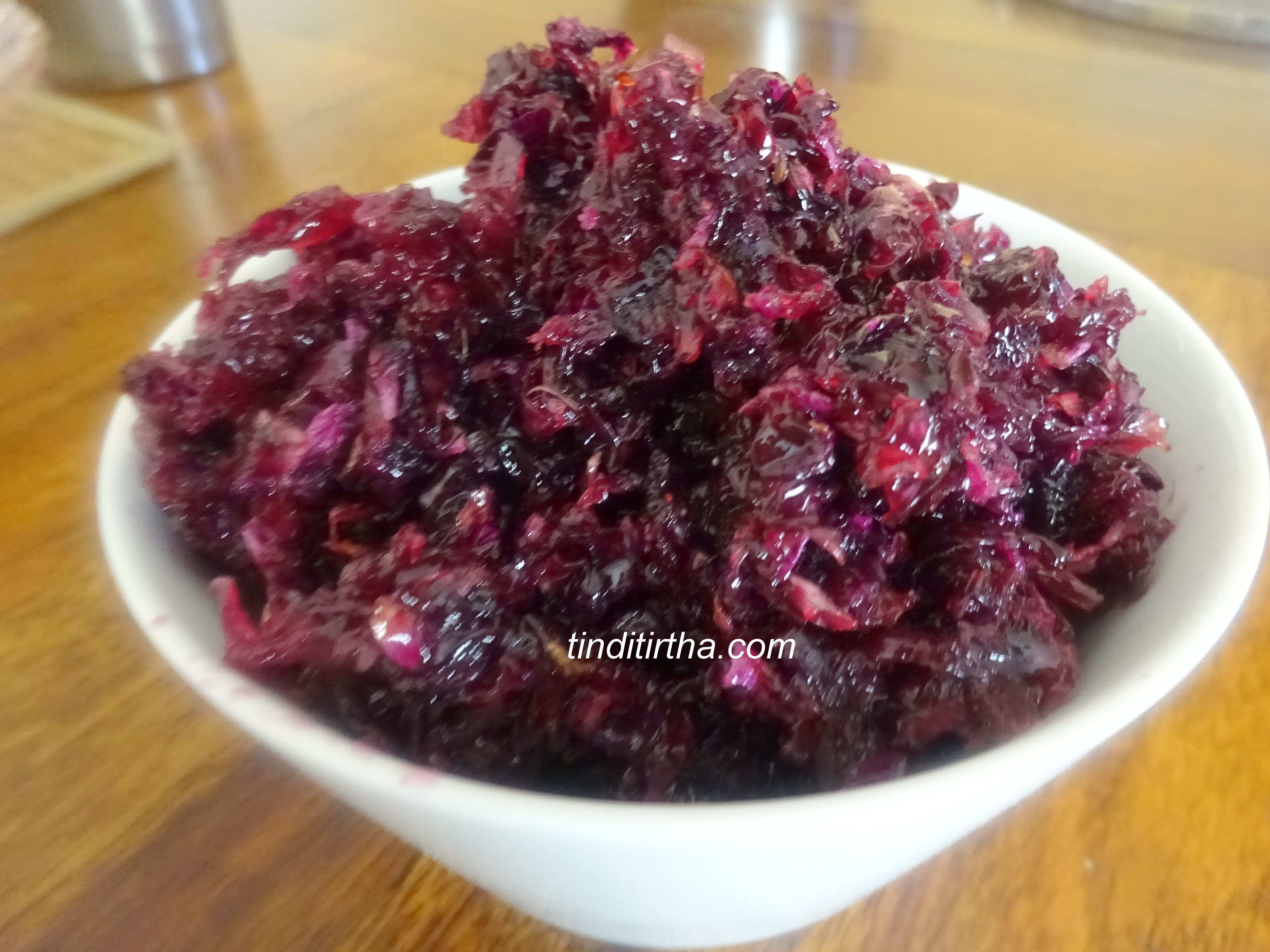 Posted in :
SWEETS / UNDE/LADDU / BURFI / HOLIGE/POORAN POLI / HALWA
on
by :
Divya Suresh
Gulkand is undoubtedly a yummiest & delicious preparation. It has a natural aroma of rose. It has many health benefits & cooling properties. It is beneficial in problems like Lethargy, tiredness itching, acidity, stomach heat, Ulcer etc. It is a source of Calcium and is a powerful antioxidant. It acts as a very good digestive tonic & rejuvenator. It has a calming effect on the nervous system too.
Traditionally it is made by keeping it in sunlight for 7 to 8 days. But I tried it to make instantly… and the result is awesome. It can be eaten as it is or can be used in many ways. It is a simple method of less time consumption.
Here Honey is used just to avoid the crystallization of sugar when Gulkand is stored for too long
        Ingredients : 
Rose Petals – 4 cups (tightly packed)
Sugar – 1 cup ( adjust according to taste )
Honey – 6 to 8 tbsp
Green cardamom powder – 1/2 tsp
        PROCEDURE :
Wash the rose petals and drain all the water by pressing it between your palms
Chop it roughly
Take chopped rose petals, sugar, honey and cardamom powder in a pan, Mix everything well and keep it on the fire
Stir it till the sugar dissolves completely and it becomes thick
Transfer it into a plate or a container and let it cool completely
Then store it in a jar and refrigerate and use when needed, Simple and yummy Gulkand is ready !!