27 September, 2016
CURRY LEAVES CHUTNEY POWDER / KARIBEVU SOPPINA CHUTNEY PUDI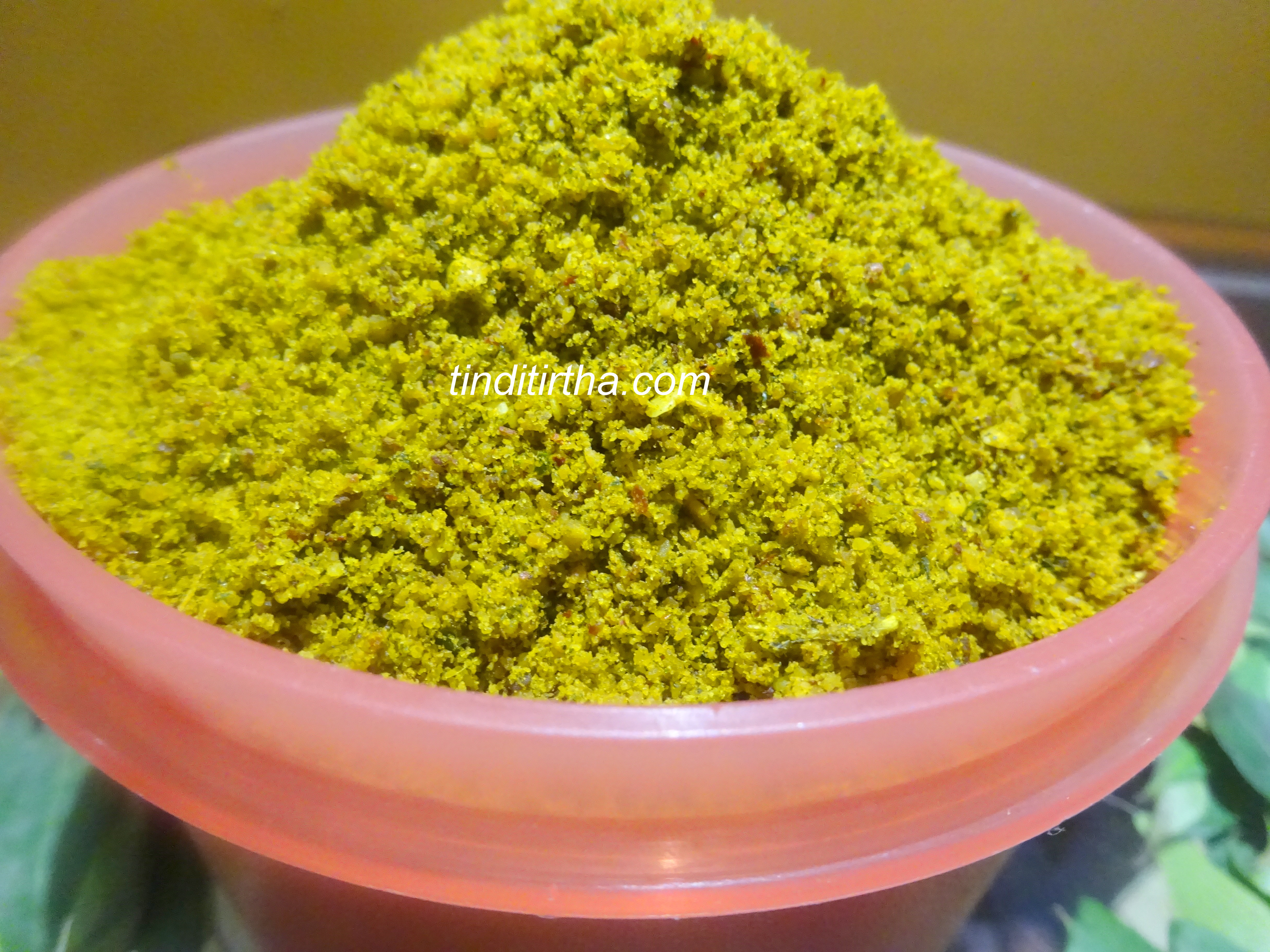 Posted in :
PUDIGALU/HOME MADE SPICE POWDER/MASALA POWDER/KARNATAKA (BENGALURU) STYLE
on
by :
Divya Suresh
Tags:
KARIBEVU CHUTNEY PUDI
Packed with Carbohydrates, fiber, Calcium, Phosphorous, iron and Vitamins like C, A, B, E … curry leaves are a wonder leaves with lot of health benefits. It is good for heart functioning, it fights infections, good for our hair & skin. Other than this …It improves digestion, fights diabetes, improves digestion, lowers cholesterol etc. Apart from this it adds special flavour to every dish when used for seasoning. Today i'm going to share the recipe of Curry leaves chutney powder. It can be eaten mixed with rice, dosay, chapati, roti, poori and we can also make instant chutney by adding fresh grated coconut to this powder.
       Ingredients : 
Curry leaves – 2&1/2  cups
Pigeon pea / togaribele/arahar dal – 1 cup
Dry coconut flakes – 2&1/2 cups
Black pepper corns – 1/2 tsp
Whole red chillies – 15 nos.,
Turmeric Powder – 1/2 tsp
Small piece tamarind, jaggery
Salt to taste
       PROCEDURE :
Dry roast all the ingredients one by one, let it come to room temperature, then grind it into a coarse powder
Store it in a dry air tight container.
      TO MAKE INSTANT FRESH CHUTNEY using this chutney powder :
Mix together 1/2 cup grated fresh coconut, 3 to 4 tbsp curry leaves chutney powder, salt  and grind it into a fine paste using little water.
Temper it with 1 tsp ghee & 1/4 tsp mustard seeds.