10 October, 2016
APPLE -ALMOND HALWA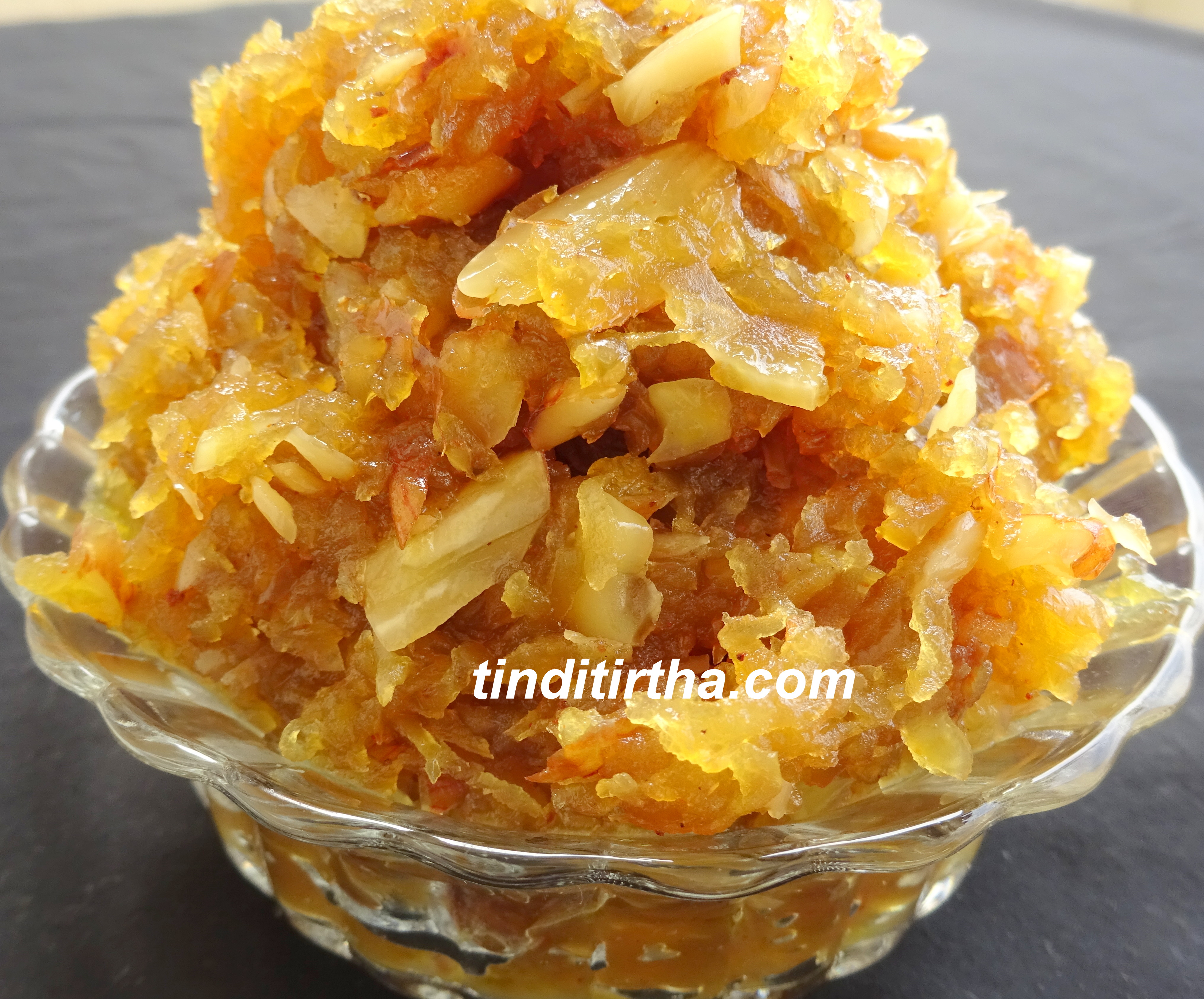 Posted in :
SWEETS / UNDE/LADDU / BURFI / HOLIGE/POORAN POLI / HALWA
on
by :
Divya Suresh
A very easy, yummy, tasty fruit based halwa recipe which can be made in no time if apples are handy. Apple is a nutrition rich fruit. Everybody … even who don't like this fruit also can't resisit. Apple halwa prepared with sauteed apples, Almond and very less sugar. If we are using sweet apple then sugar can be added in a very less quantity. If apple is little sour then using a pinch of salt would make it taste best. But never use apple which are more sour as it spoils the whole taste. We can also use this halwa as a bread spread or we can relish it with any ice cream. It tastes best if served hot.
        Ingredients :
Grated Apple (with its water content)  – 2 cups (unpeeled)
Chopped Almonds – 1/2 cup
Ghee – 2 tbsp + 1 tbsp
Sugar – 3 to 4 tbsp (more or less depending on the sweetness of an Apple)     (I used only 2&1/2 tbsp)
Clove + Cardamom powder – 1/4 tsp (I used 1/2 tsp)
        PROCEDURE :
Heat 2 tbsp ghee in a pan , add grated apple(along with its water content) and saute it for 2 to 3 minutes
Now add sugar and stir, it becomes more watery, keep stirring once in a while till all the water evaporates
Mean while heat 1 tbsp ghee add chopped almonds and clove+cardamom powder and keep it aside
When all the water evaporates and it comes to the halwa consistency add Almond fried in ghee
Stir for 1 or 2 minutes and Apple halwa is ready to serve.