20 October, 2016
MATHURA PEDA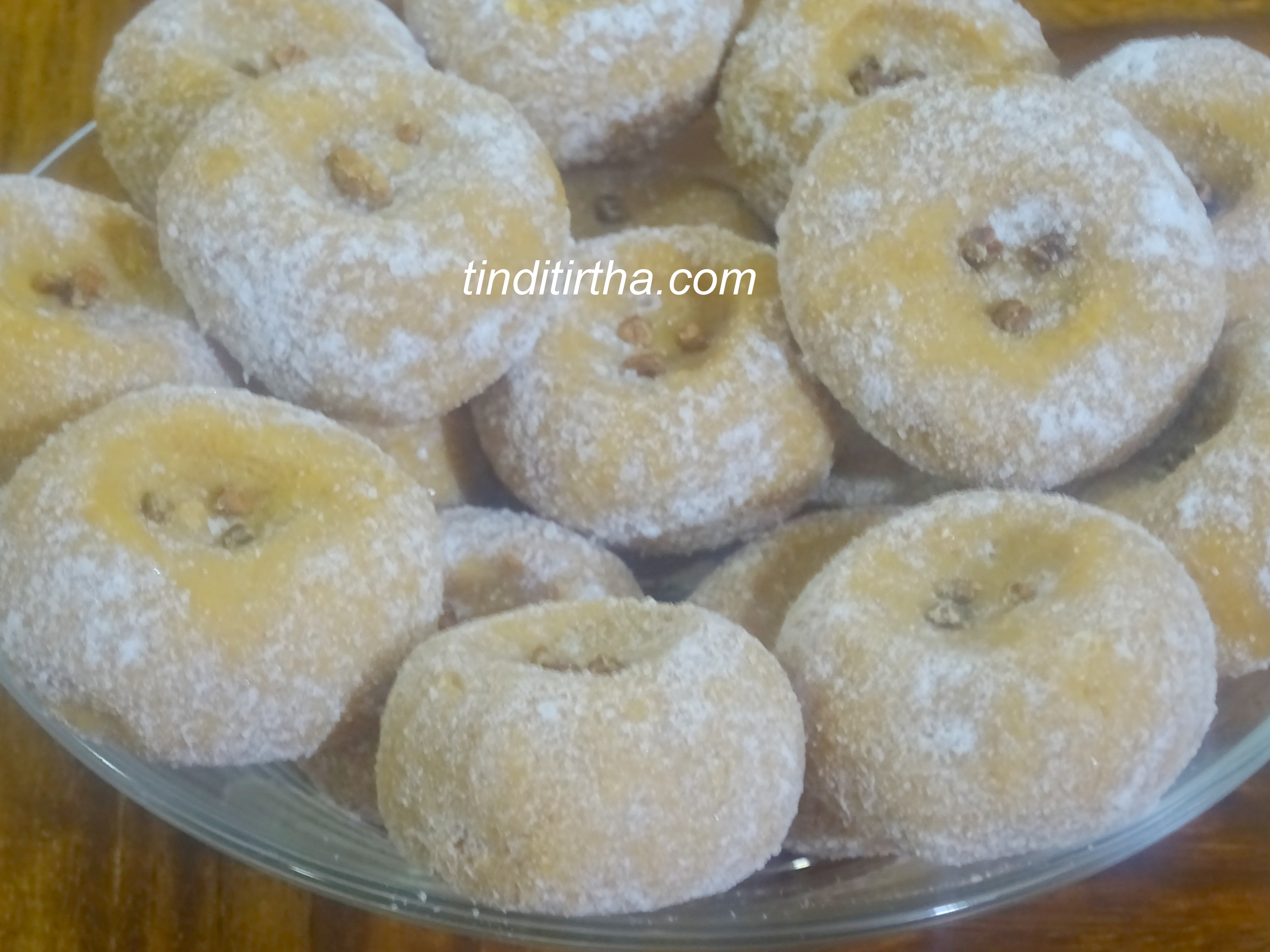 Posted in :
SWEETS / UNDE/LADDU / BURFI / HOLIGE/POORAN POLI / HALWA
on
by :
Divya Suresh
Traditionally mathura peda is made using only cow's milk, no other milks were used. But now a days leave about the milk, we get everything ie… Khova, Powdered sugar etc readily available in the market. It is so delicious that no one can stop at having only one. I made Khova (instant) at home and used it for making Peda, But if you are buying khova from the market then make sure it has a grainy structure. It is said that … the more you roast the khova slowly… the more will be its shelf life, ie we can keep it for long time without spoilt. Any kind of chopped dryfruits can be used, but I used Cardamom granules, just to match it exactly with the Pedas which we get in Mathura. Here is my method of making Mathura peda.
       Ingredients :
Khova – 400 gms (made out of 400 gms milkmaid)
Powdered sugar – 1 + 1/4 cup (I used this quantity, because we like little less sweeter, but one can use upto 2 cups)
Ghee – 2 tbsp
Milk – 1/2 cup
Cardamom powder – 1/4 tsp
Whole Green cardamom – few
        PROCEDURE :
Peel the cardamoms and seperate the granules inside
Heat a thick bottomed pan, add 1/2 tbsp ghee and Khova and stir continuously on low medium flame
Add little milk, and stir again, don't allow it to stick to the bottom of the Pan
Like this keep frying the khova, and do add little amount of milk and ghee in between
Stir and fry till Khova colour turns brown completely.
Remove from fire and transfer it to a plate or container and let it cool
Now add 1 cup of powdered sugar, cardamom powder, mix and knead it well
Keep the leftover 1/4 cup powdered sugar on a plate
Take a portion of the knead khova (lemon sized), make round pedas .. press it with your palm to flatten them a little
Roll it in the plate of powdered sugar and tuck the cardamom granules in the centre
Enjoy Mathura Peda.