3 November, 2016
BEATEN RICE / AVALAKKI /POHA IDLY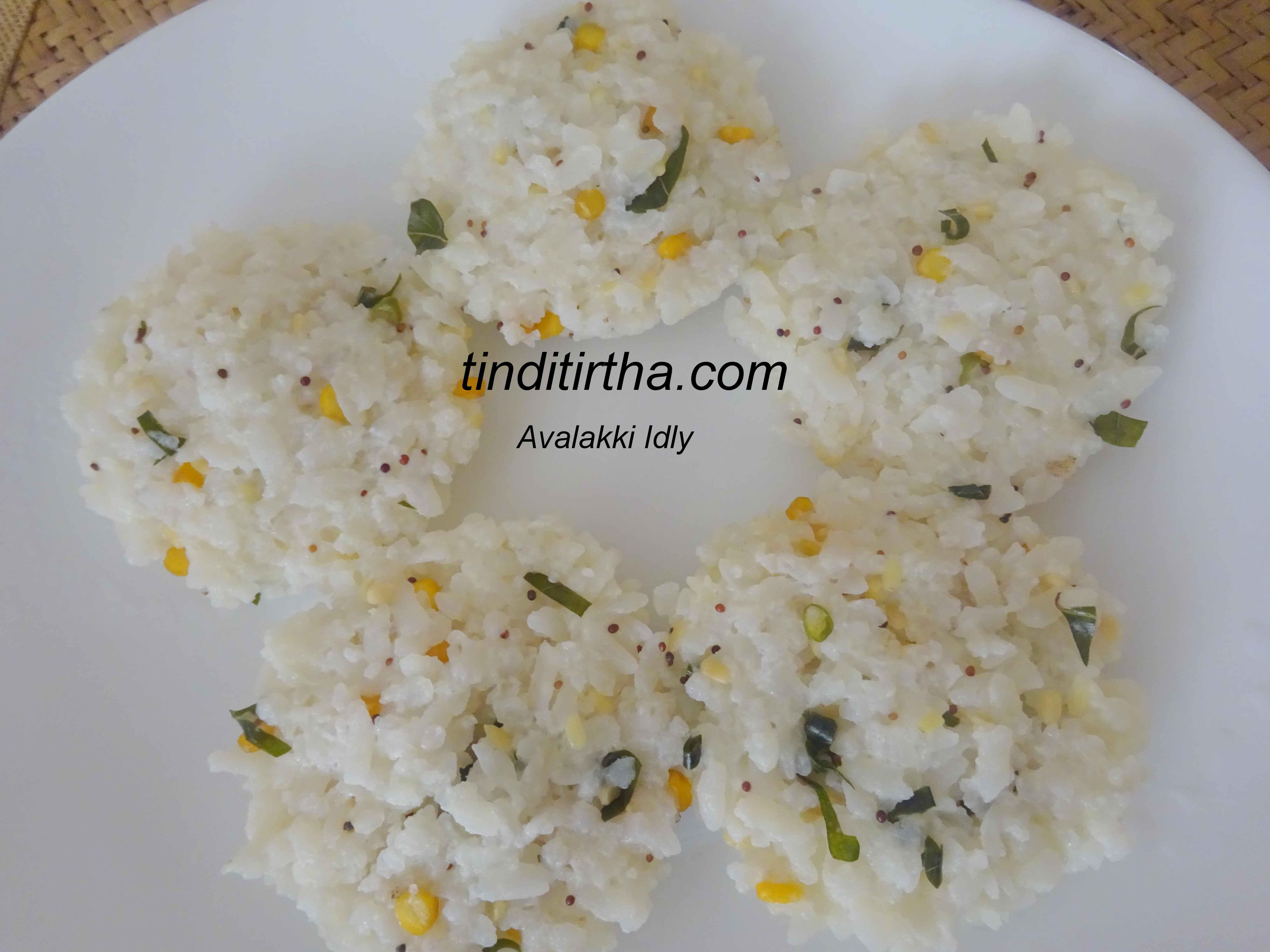 Posted in :
BREAKFAST RECIPES
on
by :
Divya Suresh
An instant, tasty, easy to make Idly recipe which can be made with very few ingredients which are always readily available at home. I my opinion we don't even need any accompaniment for this, but goes well also with coconut chutney. Generally we always make Curd beaten rice on many occasions. Whenever I made Curd beaten rice I used to think of making Idly using the same mixture. So one day I tried it and it didn't disappointment me… instead it became regular at my place. So happily sharing the recipe of the same with you all.
        Ingredients : 
Beaten rice/Poha/avalakki – 1 cup
Curds – 3/4 to 1 cup
Salt to taste
For tempering :
Ghee – 1/2 tsp
Mustard seeds – 1/8 tsp
Bengal gram/ chana dal – 1 tsp
Black gram/urad dal – 1/2 tsp
Green chilli ( chopped ) – 1 tsp or as per taste
Curry leaves – few
      PROCEDURE :
Wash well the beaten rice, drain all the water and add curds & salt into it (I used 3/4 cup of curds)
Prepare tempering using all the ingredients under the heading "For tempering"
Add it to the beaten rice + curd mixture, combine everything well
Wet the Idly moulds, pour this beaten rice mixture and steam for 8 to 10 minutes
Serve hot with chutney or it can be consumed without chutney also.