23 November, 2016
AVAREKALU HULI / HYACINTH/FIELD BEANS CURRY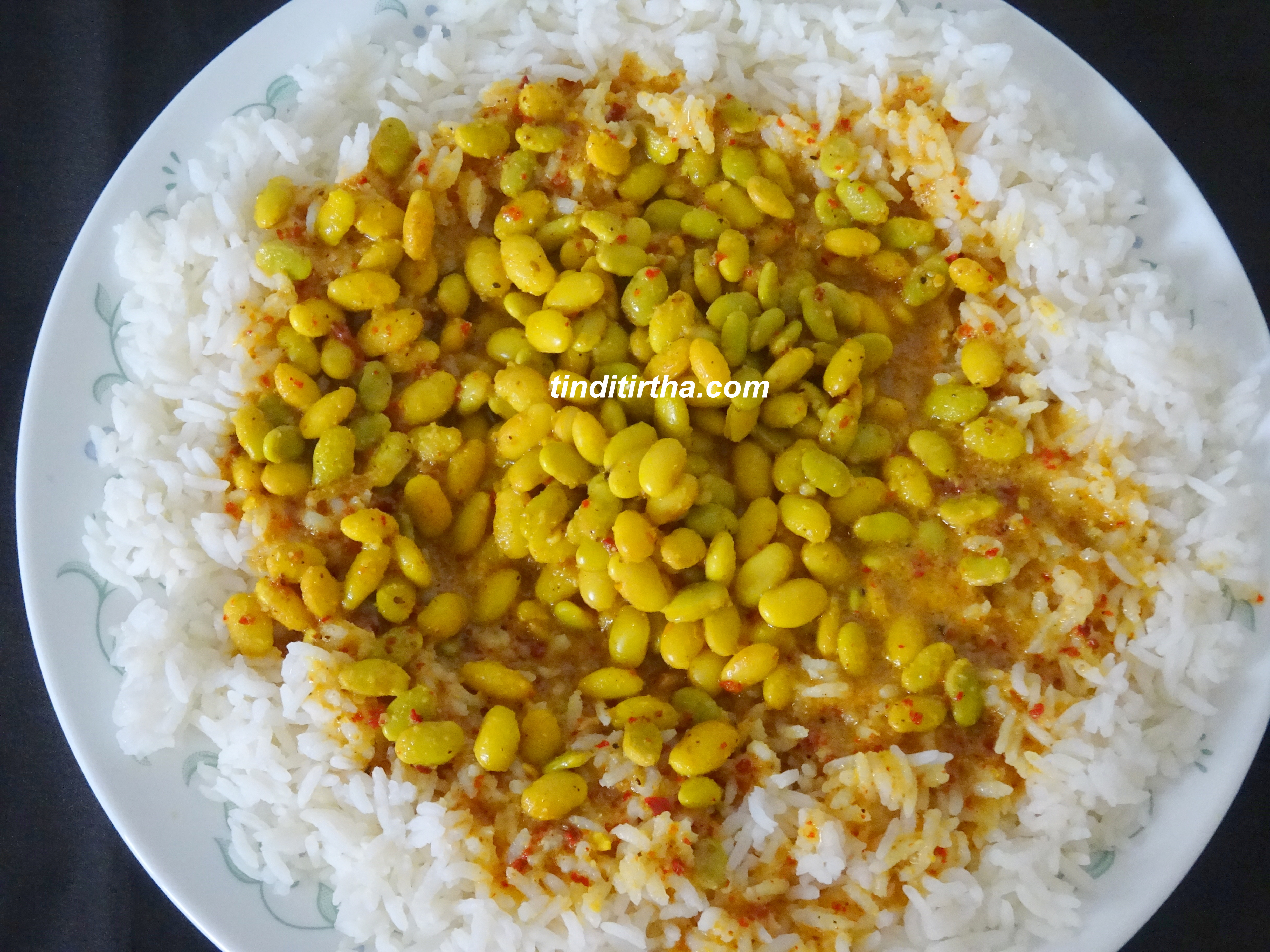 Posted in :
HULI / CURRY / VEGETABLE CURRY / GOJJU / TANGY CURRY / DAL / TOVVE / VEGETABLE KOOTU / SAGU
on
by :
Divya Suresh
Come winter and…..special dishes using Avarekalu are made in most of the houses in Bangalore. Undoubtedly we are also its biggest fans !! This is very popular in Bangalore. It has many health benefits also. It has nutrients like Zinc, Iron, Copper, Vitamin B1 etc. This particular bean is not at all available in Delhi / Gurgaon !! So…. what I do is… I use Sem ki Phali (chapparada avarekayi), Green Peas… In place of field beans. But whenever we go to Bangalore or any body comes from Bangalore….definitely bring avarekayi from there. No lentils are used with this avarekalu preparations. It has got a different aroma and taste. It tastes better when made little more spicy. Below is my way of making avarekalu huli
        Ingredients :
Avarekalu – 4 to 5 cups
Tamarind juice – 2 tbsp or to taste
Salt to taste
Ghee – 1 tbsp
     To Dry Roast :
Coriander seeds – 2&1/2 tbsp
Black pepper corns – 1/2 tbsp
Cumin seeds – 1 tbsp
Red chilli – 12  (8 nos.,(for colour) & 4 nos., (hot))
      Other Ingredients :
Rice flour – 2&1/2 tbsp
Grated fresh coconut – 1&1/2 cups
turmeric powder – 1/2 tsp
        PROCEDURE :
Wash and cook avarekalu using enough water until soft
Meanwhile Dry roast all the ingredients under the heading "to dry roast" and transfer it to a mixie jar
Now add Ingredients under the heading " other ingredients" to the same jar and grind everything to a fine paste using required amount of water
Add this ground paste & salt to the cooked avarekalu, stir well and bring it to boil by stirring it almost continuously
Add tamarind juice, stir once and remove from the fire
Finally add ghee and avarekalu huli is ready to serve.