29 November, 2016
LEMON-MANGO GINGER-GREEN CHILLI PICKLE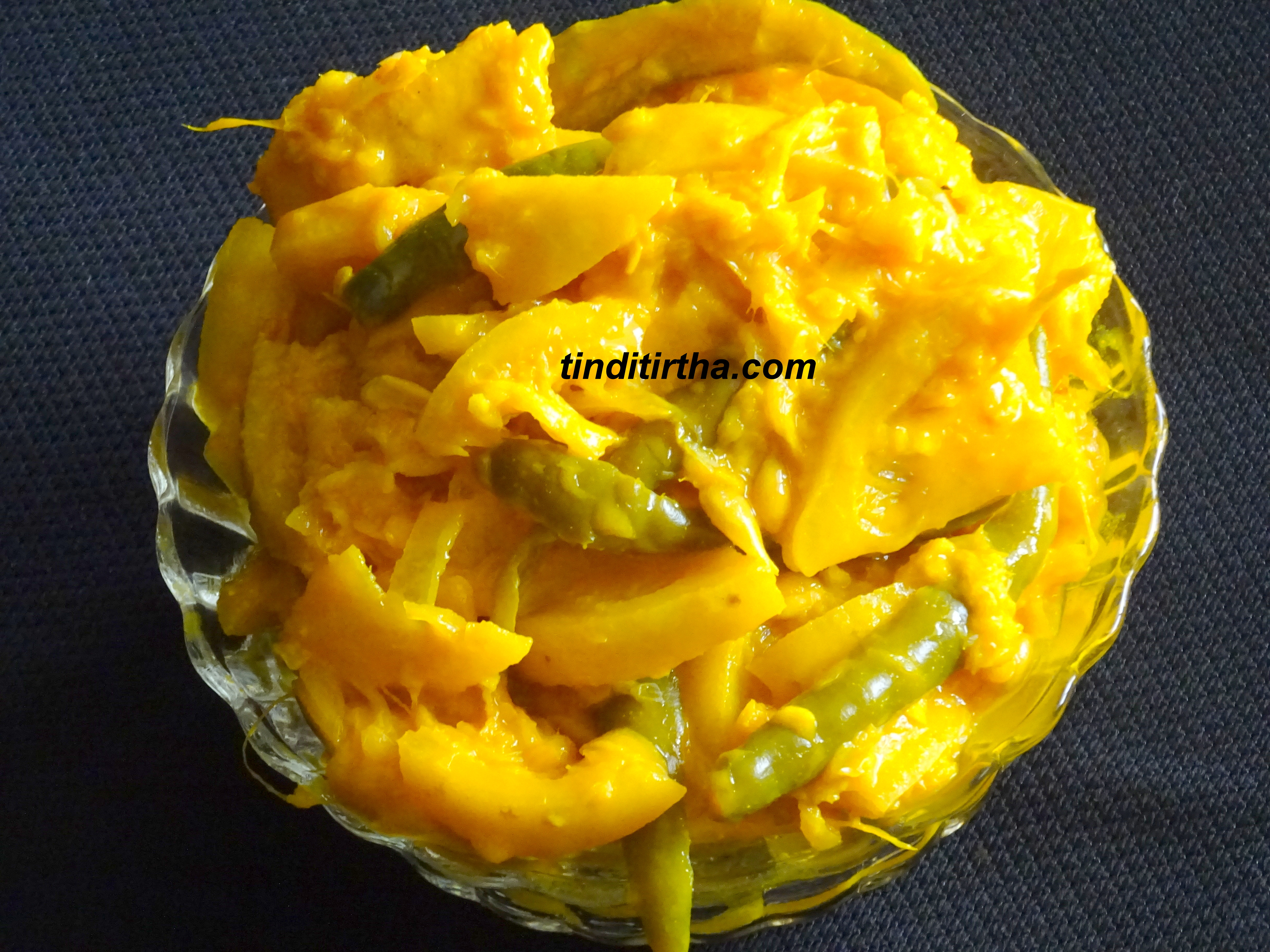 Posted in :
PICKLE
on
by :
Divya Suresh
A overall healthy pickle recipe… which I learnt recently from Mrs. Anitha Chahal Ji. Her post was so inviting that I wanted to try it immediately. Its a combination of all the rasas (tastes)…. as in sweet(sihi), sour(huli), hot/spicy(khara) bitter(kahi) & salty(uppu) ! Regular ginger can also be used in place of mango ginger.
No need to mention about the enormous health benefits of Lemon. It has many nourishing elements like Vitamin C, B6, A, E, folate, copper, calcium, iron, magnesium, potassium, zink, phosphorus and protein. It contains flavonoids which are composites that contain antioxidant and cancer fighting properties. It helps in preventing constipation, hyper tension, fever, indigestion, diabetes etc etc. It is also good for the skin, hair and teeth. Lemon is well known for its medicinal values in polyarthritis, rheumatism, arthritis etc. Most importantly it is a easily available fruit everywhere round the year
Mango ginger also has many health benefits with its medicinal values. Mainly we use it in making pickle and chutney. And green chilli is also rich in many vitamins with zero calories.
Here is the recipe of Tangy / chatpata pickle
       Ingredients :
Lemon – 5 nos., (big)
Mango ginger or Ginger – 1/2 cup (grated into thick strips or cut into Julienne)
Green chillies – 10 nos., or adjust according to spice level
Turmeric powder – 1&1/2 tsp Or 1/2 cup of fresh turmeric juliennes can also be used
Salt – 2&1/2 + 2 tbsp or as per taste
Sugar – 1 tbsp or as per taste
For tempering :
Oil – 2 tbsp
Mustard seeds – 1/2 tsp
Hing a generous pinch
       PROCEDURE :
Remove the stems of green chillies, Peel ginger , Wash well Lemons, chillies and ginger
Wipe it well with a dry clothe, see to it that everything is completely dry
Cut Lemons into long strips or small cubes
Grate or make ginger juliennes & slit the green chillies (I did not remove the seeds)
Take a dry jar, first put a layer of 2&1/2 tbsp salt, on that put lemon, ginger, chillies, turmeric powder, remaining 2 tbsp salt & sugar into it…
Mix everything nicely with a dry spatula
Cover tightly with a lid, and allow the pickle in jar to sit for 4 to 6 days
Don't forget to stir once a day with a dry spatula
After 4 to 6  days, Prepare the tempering and pour over the pickle
Tangy Pickle is ready to serve.