16 February, 2017
LACHHA PARANTHA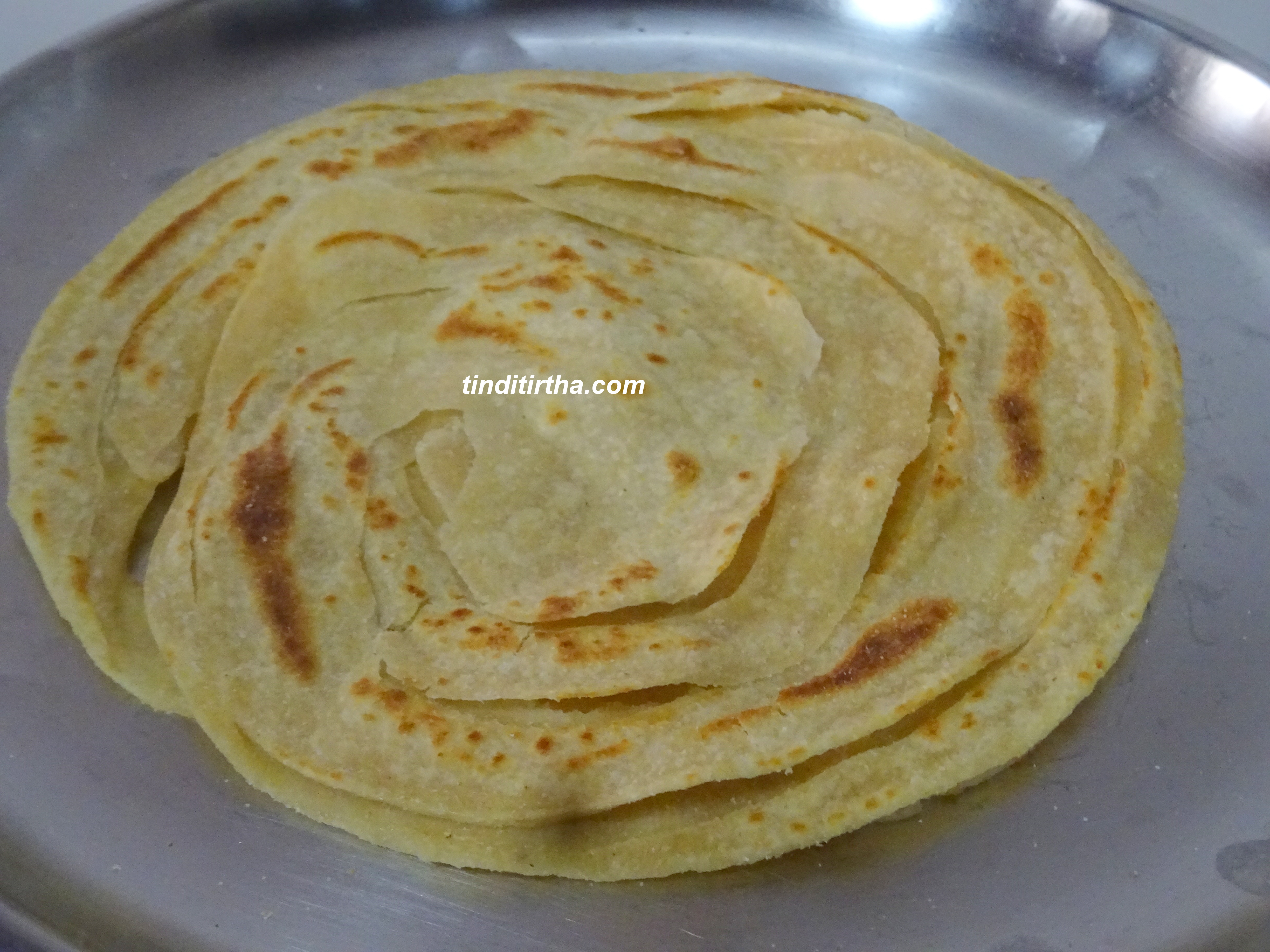 Posted in :
BREAKFAST RECIPES
on
by :
Divya Suresh
It is called as Lachha Parantha in Northern parts of India, which is circular in shape in which Lachha means Layers….. So it is Layered Parantha. We also make Chapati with layers in Southern part of India also… one in triangular shape and the other in circular shape only but called as Parotta ( Tamilnadu & Kerala) They make it in many ways and Parantha turns out equally good in all the methods. This Parantha is made by pleating  the basic thin disc and then again rolled into layered thick disc by applying Oil/Ghee & Rice flour. This way layers are formed  and the Parantha becomes quite crispy.
The Parantha made by applying Ghee & dusted with rice flour comes out very crispy and melts in mouth. Today I'm going to share this recipe method with step wise pictures, which I follow regularly
    Ingredients : 
Whole wheat flour – 1 cup + for dusting (I use rice flour for dusting)
Salt as per taste
water to knead the dough
oil / Ghee to roast the Parantha and to apply on rolled sheet
    PROCEDURE :
Mix whole wheat flour and salt and knead into a soft, stiff dough using required amount of water
Pinch a portion of the dough and roll it into a thin disc
Apply some oil / ghee all over on both the sides and sprinkle some Rice flour (or wheat flour) on that, on both the sides
Now make Pleats as shown in the below Picture
Roll the Pleated dough into a circle, Press the edges and roll into a disc again, but this time keep it little thick
Cook it on both the sides by applying oil/Ghee on a heated tawa
Lachha Parantha is ready to serve.