16 March, 2017
INDIAN GOOSEBERRY/AMLA/BETTADA NELLIKAYI CURD (MOSARU) CHUTNEY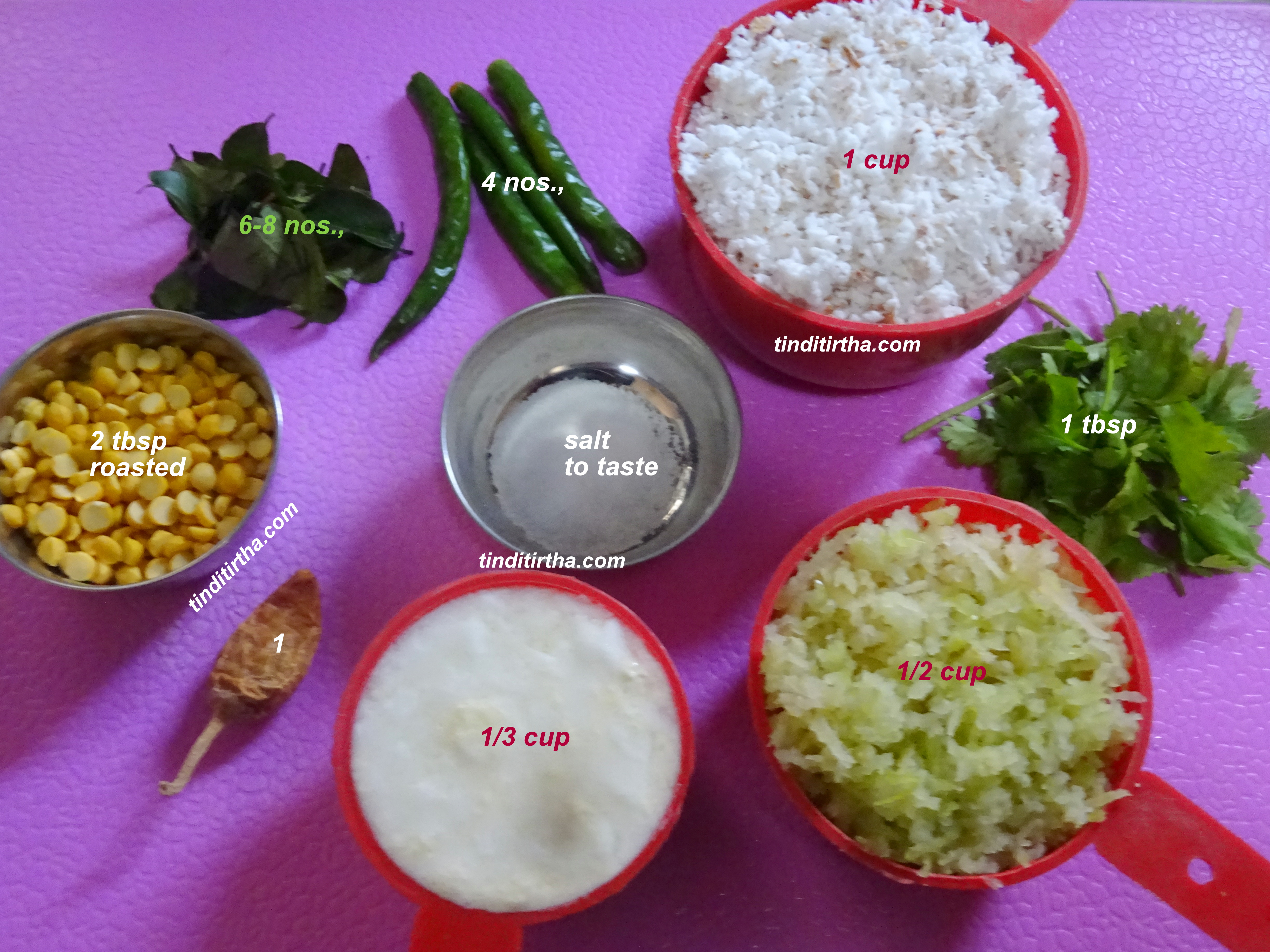 Posted in :
CHUTNEY
on
by :
Divya Suresh
Yet another simple, healthy version of Amla chutney, which I found in one of my old book. The best part I liked about this chutney is… using curd chilli (baalakada menasinakaayi), it gives this chutney a unique taste. Be careful while using curd, because already Amla has got sourness and if we add sour curd also, it may spoil the overall taste., so use curd which is not sour.
     Ingredients : 
Grated Amla – 1/2 cup
Grated fresh coconut – 1 cup
Bengal gram – 2 tbsp
Curd – 1/3 cup
Green chilli – 4 nos.,
Curd chilli – 1 no.,
Coriander leaves – 1 tbsp
Curry leaves – 8 to 10 leaves
Salt to taste
    PROCEDURE :
Dry roast Bengal gram and let it cool completely
Gather everything in the mixie jar and grind smoothly adding little water
Bengal gram remains coarse, but its perfect.
Heat 1/2 tbsp oil, put 1/4 tsp mustard seeds & one curd chilli, let it become brown , then pour this tempering over chutney n crush the curd chilli
Serve with rotti, Phulka, paratha, or as an accompaniment with lunch/Dinner etc.