11 April, 2017
SABBAKKI PAYASA /SABUDANA/SAGO KHEER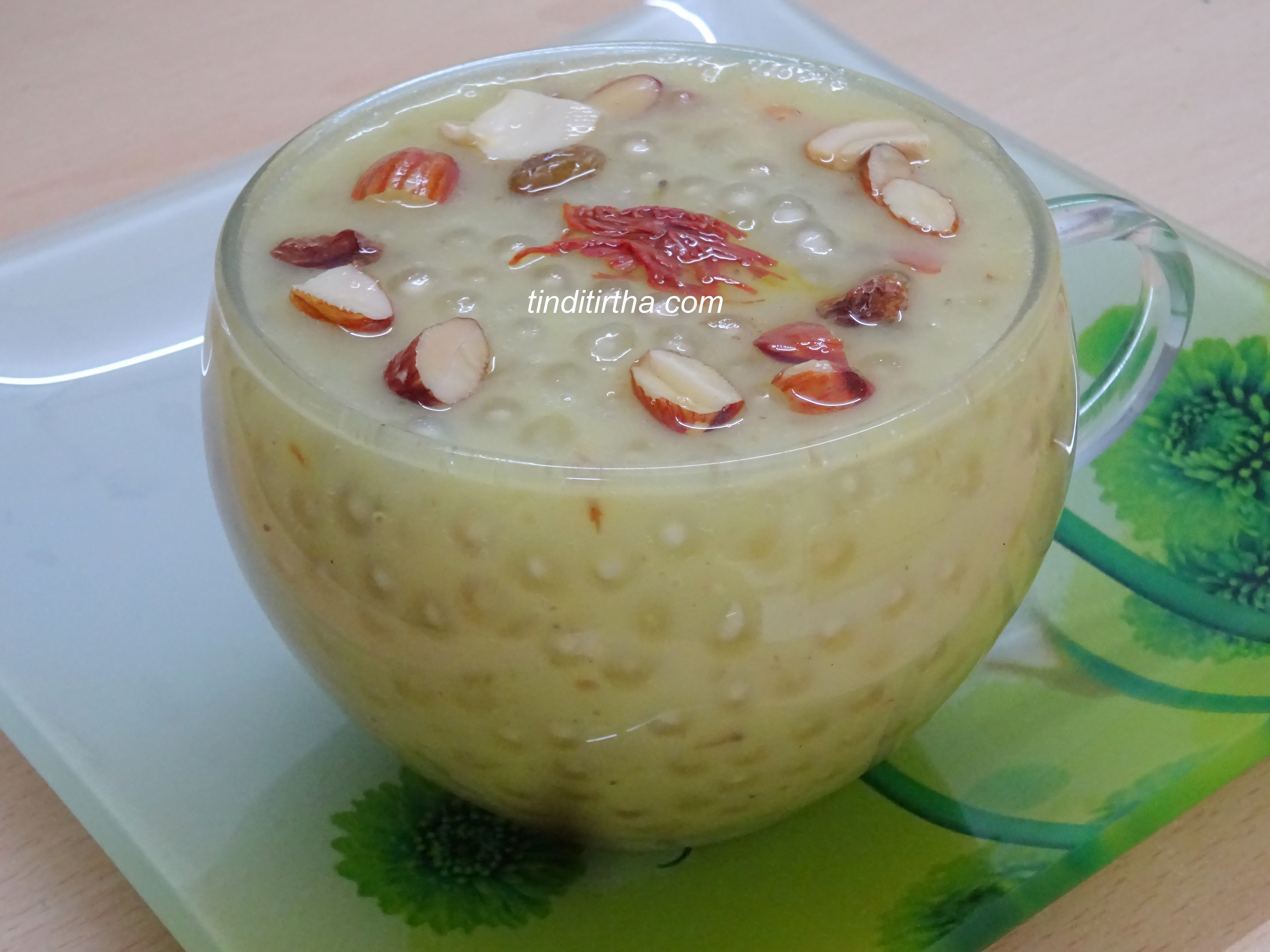 Posted in :
PAYASA/KHEER
on
by :
Divya Suresh
One more yummy nutritious Payasa/Kheer recipe. I have written earlier, about the goodness, health benefits etc of including Sago/sabbakki/sabudana in our diet, so now I'm continuing with my payasa/kheer recipe. I never cook sago in pressure cooker, but I always cook it in a open vessel. Below is my method of making Sago/Sabbakki/Sabudana Payasa/Kheer
     Ingredients : 
Sago/Sabbakki – 1/2 cup
Milk – 1/2 to 1 cup OR use according to the desired consistency
Sugar – 4 tbsp (adjust)
Ghee – 1 tbsp
Cashew nuts, Almonds & Raisins – 1 tbsp each (adjust)
Saffron strands – 1/4 tsp soaked in 1 tbsp of warm milk
Cardamom Powder – 1/8 tsp
Water- 2 to 3 cups
     PROCEDURE :
Heat water in a vessel, when it comes to boil add sago/sabbakki/sabudana and stir well
Keep stirring in between so that it won't stick to the bottom of the vessel and continue till sago/sabbakki is cooked well
Mean while heat 1 tbsp ghee and fry cashew nuts, almonds and raisins till light golden
Now add sugar, soaked saffron, fried nuts and cardamom powder and stir well once and turn off the heat
Cover it with a lid and let it sit for 5 minutes
Then add Milk and Sago/Sabbakki/Sabudana payasa/Kheer is ready to serve.