12 April, 2017
WATERMELON/TARBOOJ/KALLANGADI HANNU SWEET & SALT LASSI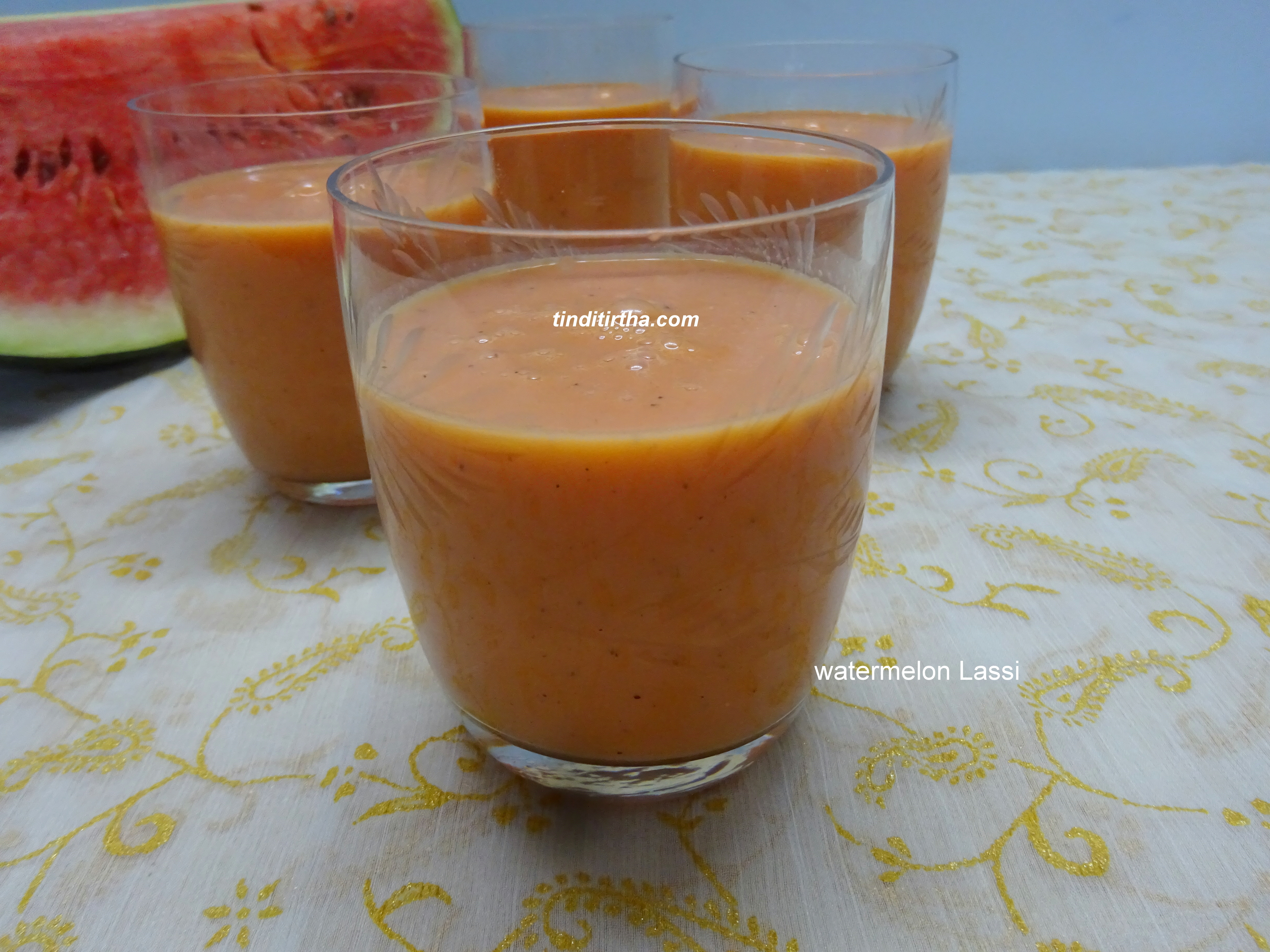 Posted in :
BEVERAGES / JUICES / MILK SHAKES / LASSI
on
by :
Divya Suresh
Watermelon is the best thirst quencher and a kind of necessary fruit during summer. It contains 92% of water in it and contains rich nutrients, making it a healthy berry. No need to say that it has many health benefits. Recently I tried making Lassi using this powerful, body healing fruit. It turned out yummy… very soothing and apt for this hot weather. So gladly sharing the recipe of the same.
As watermelon contains more water in it, I have used thick curd (hung curd) in this lassi, Just keep the strainer on a wide open vessel, put a muslin cloth or cotton cloth on the strainer, and pour the curd in it, cover with a plate and keep it in the fridge, so that it won't get sour.
I have used chilled Watermelon and curd, so I have not used ice cubes. And also I did not use any extra water.
You may also like to check → Sago/Sabbakki buttermilk, beetroot buttermilk, curry leaves buttermilk,  pomegranate lassi
     Ingredients :
Watermelon cubes – 4 cups
Hung Curd – 1 cup (Please check the details above)
Sugar/Honey – 2 tsp (I used honey)
Black pepper powder – 1/4 tsp
Salt – 1/4 tsp
Ice cubes – as per requirement (I have not used)
    PROCEDURE :
Put everything in a blender/Mixie jar
Blend it till smooth
Add ice cubes now (if you are using) and blend it again
Chilled watermelon Lassi is ready to serve