11 August, 2017
NIPPATTU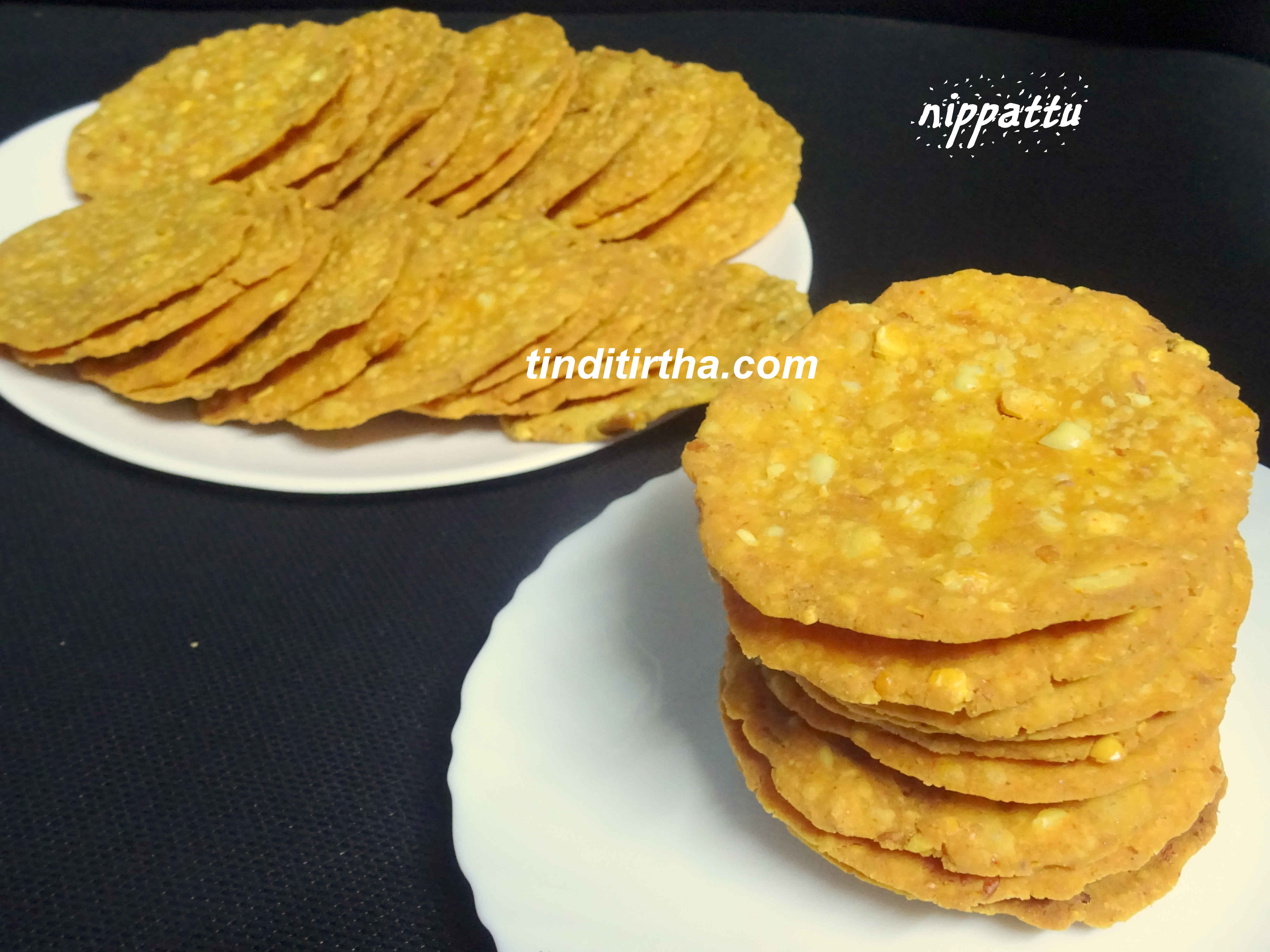 Posted in :
GOKULASHTAMI/JANMASHTAMI RECIPES
,
SNACKS / BAKED / DEEP FRIED / STEAMED
on
by :
Divya Suresh
Tags:
NIPPATTU
Nippattu is a crispy, spicy and delicious rice crackers Particularly from Bengaluru & Mysuru region. It is a signature dish of people of a particular community called shetty community (Telugu speaking) in Bengaluru & Mysuru region, and I must say they are the experts of this particular snack. In fact in Bengaluru/Mysuru nippattu is also known as shetty nippattu.  I'm blessed to have many shetty friends in my life for they are humble and very simple, friendly people. And one such friend is Aruna Prasad who happens to be one of my best friend too. I learnt this recipe from her very long back and I always do it in the same method and never thought of making any changes to the original recipe. There two versions of nippattu ie… baked and deep fried. Today I'm going to share the deep fried version of nippattu explained with step by step pictures.
Please also do check ⇒    mixture , Shankranthi trail mix , om pudi/khara sev , Kodubale/Kodbale , thengolu , Chakkuli/chakli , Sorghum/Jolada mixture , authentic muchhore
       Ingredients :
Rice flour – 4 cups
Peanuts – 1&1/2 cups
Roasted gram – 1/4 cup
Red chilli powder (hot/Khara) – 2 tbsp (adjust)
Curry leaves (finely chopped) – 2 tbsp
Salt to taste
Hot oil (smoking) – 4 to 5 tbsp
       Others :
Oil to deep fry
Water to knead the dough
      PROCEDURE :
Crush a little both roasted gram and peanuts in the mixie jar and transfer it to a bowl
Now gather rest of the ingredients together in the same bowl and mix everything well
By adding little water at a time and knead a soft and stiff dough
Pinch lemon sized portions and spread it with your finger on a greased paper/plastic paper/leaf
Meanwhile heat the oil, drop the flattened nippattu slowly in the oil and deep fry till golden brown
Remove it on an absorbent paper/kitchen towel and allow it to cool
Then serve or store it in a air tight container