20 October, 2017
FESTIVAL PLATTER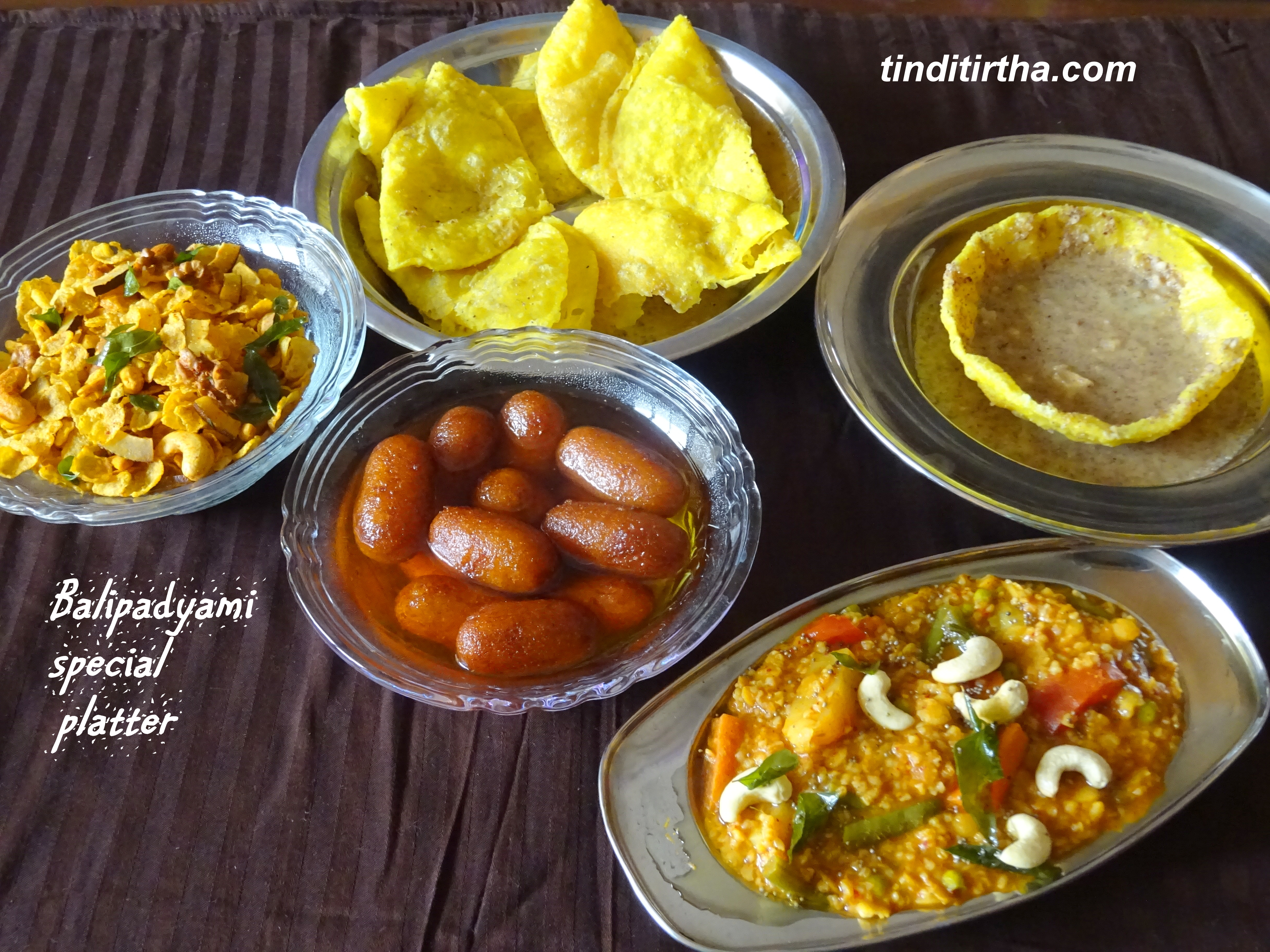 Posted in :
PLATTER
,
RICE ITEMS - PULAV / MASALA BATH / BISIBELE BATH / CHITRANNA
,
SNACKS / BAKED / DEEP FRIED / STEAMED
,
SWEETS / UNDE/LADDU / BURFI / HOLIGE/POORAN POLI / HALWA
on
by :
Divya Suresh
Tags:
FESTIVAL
Today I definitely wanted to make these dishes, so had made some pre preparations yesterday itself. All the dishes were superb tasty, turned out very yummy. I have posted the recipes of  individual dishes like  cornflakes mixture , haalu holige , rave gulab jamun , bisibelebath  and below are the links for the same, Please click on the link/Photo to read the recipe.