12 January, 2018
SAKKARE ACHHU/SUGAR FIGURINES using raw cane-sugar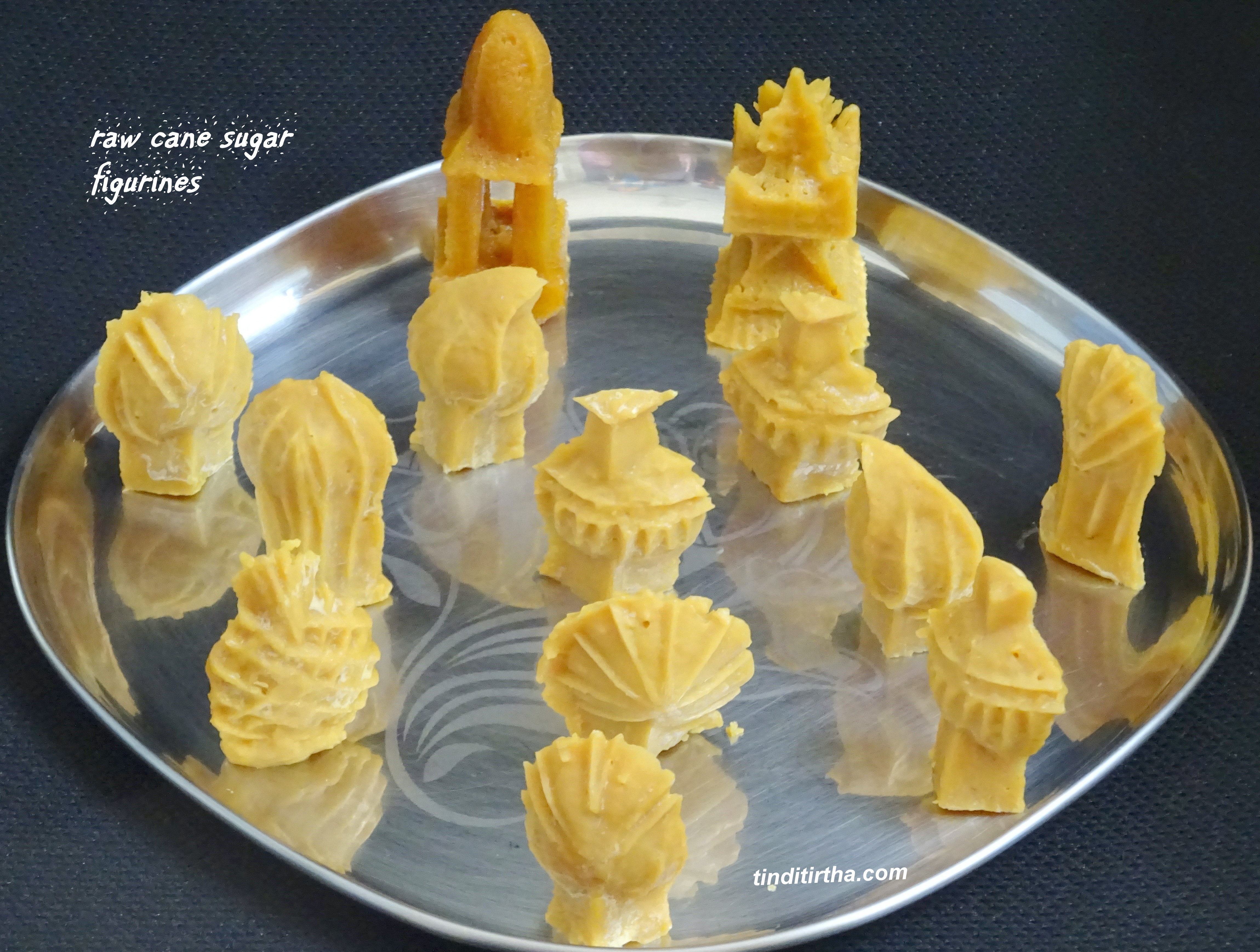 Posted in :
SAKKARE ACHHU/SUGAR FIGURINES(MOULD)
,
SWEETS / UNDE/LADDU / BURFI / HOLIGE/POORAN POLI / HALWA
on
by :
Divya Suresh
Since so many years we make sakkare achhu or sugar figurines using refined white sugar, but this time it suddenly strike my mind that why shouldn't I try making figurines using raw cane- sugar instead of refined white sugar ! so this is the result.
Raw cane sugar is a sugar which is cane based and minimally refined. It is called raw because it doesn't go through refining process, neither it is like white sugar in which chemicals like Sulphur/Lime stone are used to make it look white in colour nor any molasses are added like in brown sugar. Instead it contains natural minerals like Phosphorous, calcium, iron magnesium and Potassium. As raw cane sugar is totally free from any chemicals, it is safe to use and little more healthy too.
The method/process of making figurines has been explained HERE in detail with step wise pics, you should follow the same method. The only change is replace refined white sugar with raw cane-sugar.
Since some years I buy raw cane-sugar from either Fab India or More life. Below is the pic of the same which I have posted for your convenience.
The only difference I could find is the figurines takes more time to get dry and hard, and will be very soft immediately after we put the syrup into the mould, but slowly it gets hard. I thoroughly enjoyed making figurines with this change
Please click here for ⇒        shankranthi yellu/shankranthi trail mix
For details and process pics click on the below ⇓ link